If you want to continue cooking tasty and nutritious dishes for you and your family, right in the comfort of your home, you need an oven that's in perfect working condition. Simply put, an oven is an integral part of any kitchen, and any issues, whether minor or major, should be fixed as soon as possible.
If your oven is experiencing any issues, our team of oven repair professionals is ready and willing to get it working perfectly by offering unrivalled oven and stove repair services across the entire Toronto area.
We understand the importance of having a working oven, and as such, offer 24 hour emergency repair services, 7 days a week. You can contact us any time of day, 7 days a week for immediate oven and stove repair services, offered by qualified and experienced professionals.
If you have double wall, single wall, warmer drawers, steam, speed, microwave wall ovens or downdraft ranges, we can help you get it working again; we service all types of ovens, cooktops and ranges powered by any source including dual fuel, propane, induction, electric and gas. You can book our oven repair service via text message or online and enjoy our same day repair service across Toronto.
Types Of Gas Or Electric Stoves We Repair
Ever been in the following scenario? It's
When looking to repair electric and gas powered ovens and stoves, it is important to have the right skills and knowledge, as well as tools, needed to diagnose any issues; even more importantly, you must work in accordance to all relevant safety guidelines. To make sure that your kitchen remains safe, it is best to leave all the repair work to our qualified and experienced repair professionals.
Most of the calls we receive, from both commercial and domestic clients, revolve around issues involving faulty burners and electric ignition. Owners normally experience issues when it comes to setting the temperature of their oven or the oven fails to warm up as expected. Our oven repair experts have what it takes to fix a faulty oven thermostat, burner switch and ineffective gas control. Properly trained experts, with the necessary experience, are best suited to repairing electric and gas ovens and stoves after making an accurate diagnosis of the issue at hand.
Kitchen Stove Repair And Replacement
When you hire us for any gas or electric oven and stove installation or repair, we offer a warranty on the work done. We provide a long list of oven and stove services; and our seasoned technicians are ready and willing to help if your old oven or stove or oven is giving you trouble. You can rely on your oven when it comes to preparing your favourite dishes by making sure that the installation, troubleshooting and maintenance of your oven is done in a safe and professional manner. Our oven installation and repair experts have been extensively trained in authorized institutions; and as such, have what it takes to handle oven installation and repair jobs.
We provide all clients with guaranteed, efficient and affordable results simply because our oven repair technicians can work on all oven and stove brands. We can repair any issues that cause your stove to malfunction, diagnose and fix faulty heating elements, gas leaks, as well as any broken bits, successfully.
Furthermore, our experienced technicians can give you tips on how to take care of your oven during use and prevent the occurrence of any unnecessary issues in the near future. Ours is to fix your stove as soon as possible, after solving any and all existing issues. To be sure that you are hiring the right experts for the job, be sure to check our company reviews from past satisfied customers. As a reminder, we only collect payment after successful completion of the job at hand!
Common Oven Or Stove Replacement Parts
To ensure that we have all the necessary parts needed to fix the most common oven issues, on the spot and in the swiftest manner possible, we stock a variety of parts for the most popular oven and stove brands, among them:
Broiler elements for ovens
Bake elements for ovens
Terminal block for stovetops
Spark modules
Spark electrodes
Oven igniters
Coil surface elements
Control knobs
Door switches
Gas orifices
Grease filters
Sealed surface burners
We are dedicated to ensuring that your oven or stove is repaired on the same day; as such, each of our trucks carries a stock of common replacement parts.
Common Oven Or Stove Issues
Here is a list of some of the frequently encountered oven and stove issues we see on a regular basis:
Uneven baking results whenever you use the oven
Faulty oven broiler
Faulty or malfunctioning stove surface element
Faulty or ineffective range surface element switch
Oven thermostat requiring recalibration
Gas smell emanating from the oven – pointing to a gas leak
Faulty or broken oven convection fan
Oven fails to reach the set temperature levels
Faulty or broken oven light
Gas oven failing to turn on
Issues with the oven self-cleaning feature
Faulty or broken oven hinges
Failing or broken oven temperature sensor
Broken or faulty oven or cooktop knob
Conversion of a gas range to propane
Oven failing to switch off
Broken or faulty oven door
Faulty oven fan that just won't turn off
Electronic panel keeps displaying an error code
Frequent sparking of the range burners
Faulty or malfunctioning oven igniter
Problems turning on the downdraft fan
Cracked glass-top stove
If your stove is experiencing any of the above issues, contact us immediately, and our team of experts will be on hand to help you by offering a quick and effective solution.
Stove Maintenance Tips
Use the following simple tips to keep your stove and oven clean and looking fresh at all times, regardless of how often you use it.
Start By Cleaning The Outside Of The Oven: Armed with a mild detergent solution and abrasive cloth, clean the stove control panel carefully. Use a heavy degreaser to clean the glass panel and door, once it is completely cool. If your stove top is made of smooth glass, use a scratch free pad to clean it, before carefully applying a special cook-top protector.
Move to The Interior: To keep your oven from producing smoke when cooking, it is recommended that you keep it at all times. You should use a heavy-duty oven cleaner to clean non-self cleaning ovens. However, if you have a self-cleaning oven, the appliance cleans itself over 2 to 4 hours by simply baking off any remaining food particles.
Ensure That Your Oven Is Well Lit: To ensure that the inside of your oven is well lit, use an affordable 40 Watt light bulb. To gain access to the bulb, some models may require you to remove a glass cover first.
Keep The Racks Clean: Oven racks are an important part of your stove. They can be soiled by bits of food that fall onto them during cooking. Cleaning the racks is quite simple, just remove them from the oven and clean them in your kitchen sink. Any food particles stuck onto the racks can be loosened by soaking in a soap and water solution. If you want to use the self-cleaning feature to clean your oven, remember to remove the racks first to preserve their shape and keep them from warping.
Broiler Pan Cleaning/Replacement: You should use a non-abrasive cleaning product when it comes to cleaning a porcelain coated broiler pan. However, if the pan is chipped, or damaged in any way, you are better off replacing it with a new one.
Contact Us For Professional Oven And Stove Repair
At Appliance Repair, we are a recognized appliance repair service provider offering caring, affordable and accessible oven repair services. If your oven is experiencing any major or minor issues, contact us immediately online or by calling us, and talk to one of our qualified and experienced oven repair professionals, or to schedule a repair. Afterwards, our technicians will be able to come to you, diagnose the issue and repair it on the same day, ensuring that you can get back to your normal routine in no time.
Common Asked Questions About Stoves
How much does it cost to repair an oven?
The average cost repair is $220, with most spending between $135 to $300
How long do ovens usually last?
Gas ovens have a life expectancy of 15 years, some electric ovens last for 9-10 years
Which oven brands are reliable?
The top reliable oven brands include Whirlpool, LG, Samsung and Gaggenau
Clicking Igniters. What Does That Indicate?
Something might be wrong if your stove's igniters keep clicking. The stove temperature might be getting too high because of a faulty thermostat. To get the issue diagnosed and remedied as soon as possible, call us immediately and we will be on hand to help.
Can you fix a stove light that won't turn off?
One of the most common stove issues comes in the form of a stove light that just won't turn off. But, this should not worry you too much. Our team of qualified, equipped and professional stove repair experts can fix any problem and get your stove working as it should, as soon as possible.
How long does it take you to fix an oven that won't turn on?
It can be quite frustrating for you to have an oven that just won't turn on when you are about to start cooking. Seasoned stove repair experts can uncover the issue and repair your oven as fast as you need it done. Our same day service offering also includes oven and stove testing.
Can you get rid of a burning plastic smell coming from a new oven?
If you have a new oven and notice a burning plastic smell emanating from it, you should get it fixed as soon as possible to continue preparing meals safely. You should never leave this issue unresolved, especially if it is companied by flames. Our stove repair experts have the skills and knowledge required to fix any oven issues; and with it, ensure you continue cooking in a safe environment.
What is the cost of replacing faulty stove igniters?
Our main aim is to offer the best services at a pocket friendly price. After checking the type of igniters your stove uses, our technicians will be able to give you an accurate estimate of the replacement cost. We also offer discount coupons and special deals to further make things more affordable for our clients.
Oven igniter replacement. Can you show me how to do it?
We are your perfect go to resource when it comes to replacing your igniter, thanks to the fact that we have worked in oven repair for a long time. If you need to replace the igniter, or even your oven's cooling system, it is best to work with a reputable and established service provider. Contact a seasoned expert who is ready and willing to offer their expert assistance immediately.
Stove panel cleaning. Can you show me how to do it properly?
Dirt accumulation in the stove panel can cause your stove to malfunction. If you want your stove to continue working perfectly, and for as long as possible, it is important that you keep the stove panel clean at all times. Our team of experts can clean your dirty control panel, if it has stopped working due to the accumulation of dirt. Furthermore, we can show you how to keep it clean on your own.
Summary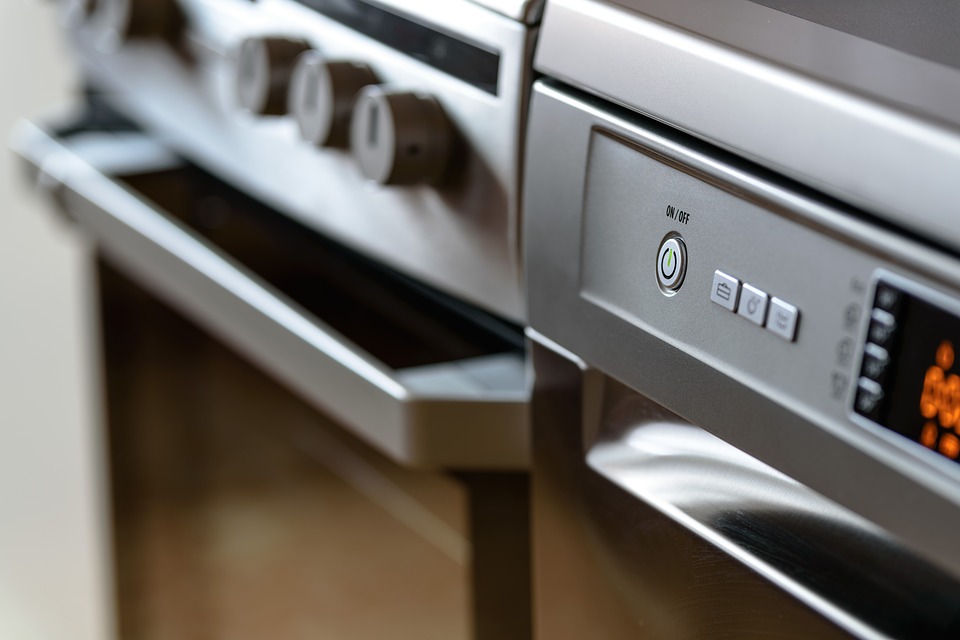 Service Type
Provider Name
RA Appliance Repair
,
North York
,
GTA
-
Telephone No.1-647-477-9649
Area
Toronto, North York, Vaughan, Richmond Hill, Markham, Aurora, Newmarket, Mississauga, Brampton, Scarborough, Etobicoke, Stouffville, Woodbridge, Pickering, Ottawa, Thornhill
Description
We understand that you need to be able to use your oven again ASAP, so that's why we offer 24/7 oven repair service.