RA Appliance Repair has been helping Toronto homeowners by providing quality appliance services. From appliance repair service and maintenance to delivery and installation, we are committed to getting your appliances up and running in no time.
Appliance Repair Testimonials From Real Customers
What Our Appliance Service Toronto Includes
We specialize in home appliance repair in Toronto, to a wide range of appliances including washers and dryers, stoves, dishwashers, refrigerators, and more. Our teams of professional technicians can guarantee quality repairs regardless of the complexity of your breakdown.
Our services include:
Appliance Repair Services
Same Day Appliance Repair
There's nothing more frustrating than a broken home appliance. Therefore, as soon as one of your appliances breaks down, we will dispatch an appliance repair expert to your location at the time that suits your schedule. Our appliance services are available across Toronto and the GTA, and we will go the distance to assist you with all your appliance needs.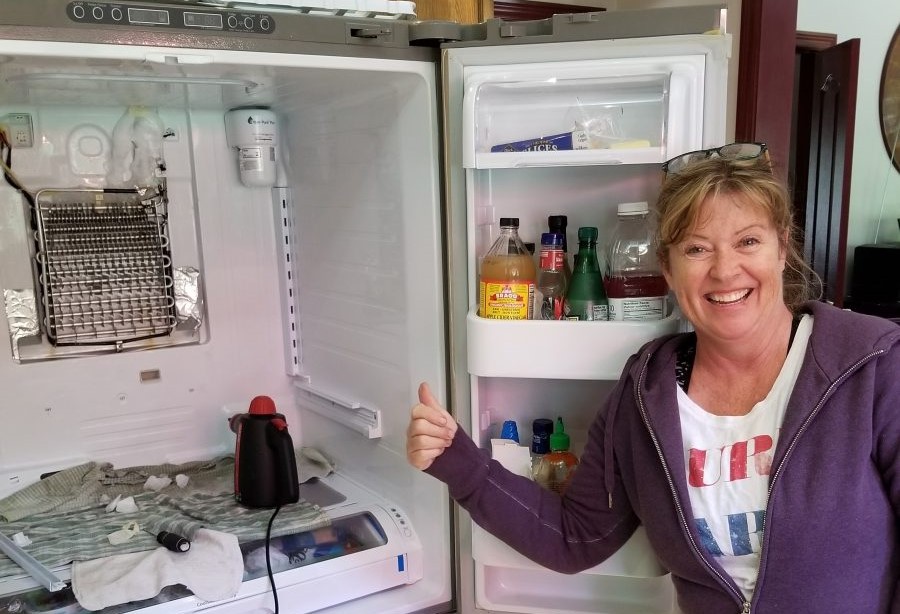 Fridge Repair
While the breakdown of any appliance in your home can create a major inconvenience, when your refrigerator malfunctions or begins showing signs of distress, there is a greater sense of urgency because the last thing you want is to end up having to throw away spoiled food. To prevent the food in your fridge from spoiling, you must act quickly by seeking out a professional appliance repair company with expertise in refrigerator repair.
When it comes to appliance repair in Toronto, RA Appliance Repair stands out above the rest. We focus on getting the job done efficiently and provide our customers with long-term solutions to their appliance repair needs. Our team of appliance technicians are licensed and insured and adheres to industry standards and best practices. We service all household refrigerators manufactured by all brands. So whether your fridge is a free-standing, built-in, freezers or wine cooler, we can help!
Washer Repair
Having trouble with your washing machine? Count on RA Appliance Repair to provide dependable washing machine repair service. We have built a reputation of exceptional repair service that is unmatched in the Toronto area. And because we know just how urgent the need for repairs is. We prioritize your needs by offering same-day washing machine repair service.
Unfortunately, when you want something done quickly, sometimes quality is compromised. Not with us. Our team is fully capable of providing speedy repairs that solve the problem with your washer. This is because our technicians are highly trained and have spent years working on every type of washing machine on the market. From top loading, front loading, washer/dryer combo to portable washing machines, we've got you covered!
At RA Appliance Repair, we are confident in our ability to handle any washer problem you are experiencing. By offering round-the-clock service support, you can be sure that we are here for you whenever you call. When you place a service request with us, we will respond with reliable expedient service.
Dryer Repair
Finding the right appliance repair technicians when your dryer needs servicing can feel like a feat. There are so many appliance repair companies in Toronto all claiming to offer the best service, and it can be difficult to sift through all of the options and find appliance technicians you can truly depend on.
Our technicians at RA Appliance Repair know exactly how to get your dryer up and running in no time. Over the years, our customers have come to rely on us to provide outstanding repair service. Not only is our service exceptional, we go out of our way to ensure that your experience with us is pleasant. From the moment we answer your call to the moment we leave your home, our goal is to prioritize your repair needs and get the job done well.
Our technicians are friendly and we offer affordable prices. So whether your dryer is making strange noises during a cycle or simply will not start, trust us to get to the root of the problem and provide a lasting solution.
Oven and Stove Repair
Does your electric stove need attention? If you spend a lot of time in your kitchen preparing meals then a stove or oven that is not working properly will really disrupt your household. We've got just the right solution for you! Our technicians have the skill and experience to be able to diagnose and resolve any issues you may experience with your oven or stove. When we show up at your doorstep, we have the necessary tools to address the problem and remedy it in no time.
Whether you use your oven for personal or professional use, our team can handle all oven repairs and is quick to respond. It is prudent that you hire an expert to repair your oven or stove. This is for your safety since gas and electricity can be a hazard if improperly handled. We have the experience necessary to work on both gas and electric stoves. Our technicians are certified and have a wealth of experience qualifying them to repair your oven or stove.
Dishwasher Repair
Dishwashers have simplified life for many households and given families more evening time together. It's true that when a problem comes up with your dishwasher you can always resort to washing your dishes by hand, but that is time consuming and eats into quality time you could be spending with your family.
For reliable dishwasher repair, trust our expert technicians at RA Appliance Repair. We have some of the best technicians in Toronto known for excellent repair services.
Spare Yourself the Hassle and Leave It to Our Appliance Service Experts
Looking for appliance repair, installation, and delivery—all under the same roof? Look no further! Our happy customers are a testament to the quality of our work throughout every step of the process. Get in touch with us to book your appointment.
Book An Appointment
Appliance Installation Toronto
Being an all-inclusive appliance company, we not only provide appliance repair—we also offer appliance installation. You can have your new kitchen and home appliance installed by an RA technician according to the manufacturer's instructions as well as safety regulations.
Often, installing an appliance doesn't need a plumber or electrician. A trained appliance technician from RA can assist with the installation, taking care of all the necessary plumbing, electrical and any other utility lines.
---
Why Choose Ra Appliance Repair
It can be difficult to pick the right appliance repair expert to enter your home. Our rave customer reviews are all the proof you need to entrust your property with us. We have assisted many Toronto homeowners with their appliances—repair, installation, and delivery— for years. Your home appliances are no longer a source of hassle when you hire us.
---
---
Read Our Blogs
Self cleaning ovens sound like the perfect solution to busy schedules. While they can be a time saving convenience, there are also many risks. Self …
Whirlpool washing machines with RA appliance All error codes that may occur in the washing machine during its independent diagnosis, as a rule, are indicated in …