Let us handle your appliance installation needs in Toronto and GTA! We work with all makes and models of appliances, so your new fridge, stove, dishwasher, or washer and dryer will be up and running in no time.
Award-Winning Appliance Installation in Toronto
We are committed to providing 100% exceptional service to all our appliance installation, repair, and maintenance service in Toronto.
Superior Appliance Installation Warranty
On the scarce occasion that something goes wrong with our service, you can take advantage of our industry-leading 1-year parts and labor warranty!
Top-Notch Appliance Installation Services GTA
If you're in the market for a new appliance, make sure to get the best installation possible. An improperly installed appliance can waste energy and water and even lead to early breakdowns. RA Appliance Repair can take care of everything for you, from removing your old appliance to hooking up your new one. We offer fast, efficient service at a competitive price so that you can enjoy your new appliance worry-free.
You can count on us for expert installation service for the following appliances, regardless of their brands:
· Fridge installation
· Freezer installation
· Stove installation
· Washer installation
· Dryer installation
·         Dishwasher installation        
And So Much More
When it comes to appliance installation in Toronto, you want a company you can trust. That's why RA Appliance Repair is the perfect choice for your needs. We are licensed and insured, and we have years of experience in the industry. We understand the importance of a job well done, and we will work diligently to ensure that your appliances are installed correctly and that you are completely satisfied with the results.
Aside from our wide range of appliance installation services, we also offer expert repair services for those appliances that may already be in your home. We know how important it is to have functioning appliances, so we will work quickly and efficiently to get your appliances up and running. Book a service request today and learn why we are the most trusted appliance installation company in Toronto!
RA Appliance Installation Services in Toronto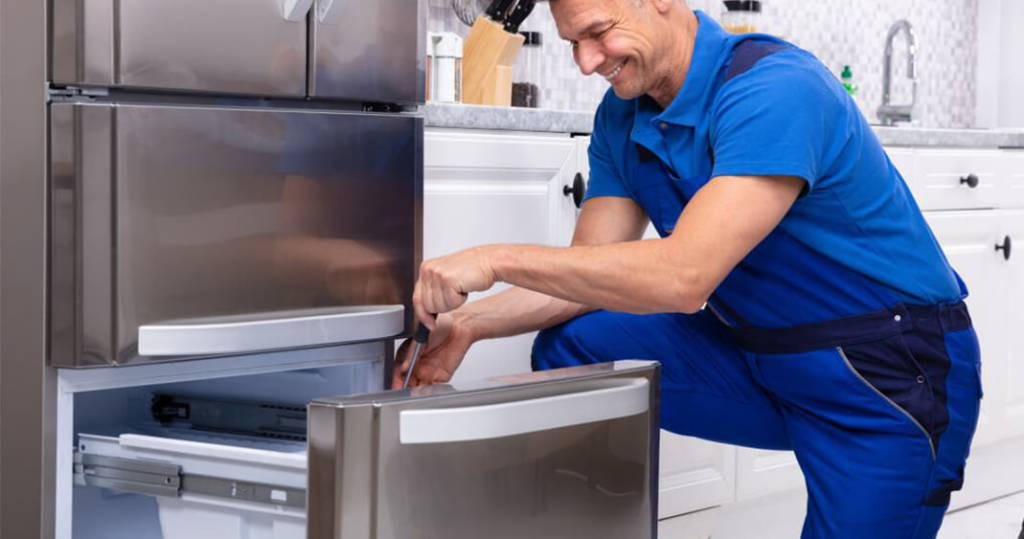 Major Appliance Installations
Appliance installation can be difficult and even dangerous if not done correctly. If you have never installed an appliance before, or do not feel confident in your ability to do so, then it is probably best to hire a professional. Not only will they be able to get the job done quickly and efficiently, but they will also be able to ensure that everything is installed properly and safely.
AT RA Appliance Repair, all of our technicians are highly trained and experienced in appliance installation. We also carry full liability insurance, so you can rest assured that your appliance is in good hands.
Expertise: Our professionals know how to safely and efficiently install your appliance, minimizing the risk of damage to your home or injury to yourself. Appliance installation is a complex process that involves electrical work, plumbing, and gas line hookups. We have the training and experience to do the job right.
Proper Tools: Most people don't have the specialized tools needed for appliance installation, such as pipe wrenches and voltmeters. Without the right tools, the installation is more likely to fail, and you could damage your home or appliance.
Time: Appliance installation is time-consuming, and if you're not familiar with the process, it can take much longer than expected. If you have a busy schedule, it's better to leave the job to someone who can do it quickly and efficiently- us!
Safety: Improper appliance installation is one of the leading causes of home fires. With our professional installers, you can rest assured that your appliance will be installed safely and correctly.
Warranty: Many appliance manufacturers void the warranty if the appliance is not installed by a professional. If something goes wrong with your appliance, you could be on the hook for expensive repairs.
Appliance installation in Toronto is a complex procedure that's why we recommend you let our professional hands do the job. By doing so, you are saving yourself from possible expenses and ensuring that your appliance will work correctly for years.
Kitchen Appliance Installations
Installing kitchen appliances can be a daunting task. Not only do you have to worry about the installation process, but also whether or not the appliance will function properly in your kitchen. That's where our professional appliance installers in Toronto come in. You can rest assured that your new appliance will be installed correctly and work seamlessly with the rest of your kitchen appliances. Plus, if there are any problems with the installation, our professionals will be able to help resolve them.
Fridge Installation
Our fridge installation experts in Toronto know how to properly install the fridge to level and flush with the cabinets. This ensures that your doors will close correctly and that there will be no gaps or air leaks. Additionally, our experts can help you select the right model for your needs and space requirements. You can enjoy peace of mind knowing that your fridge is installed appropriately and you can start using it right away.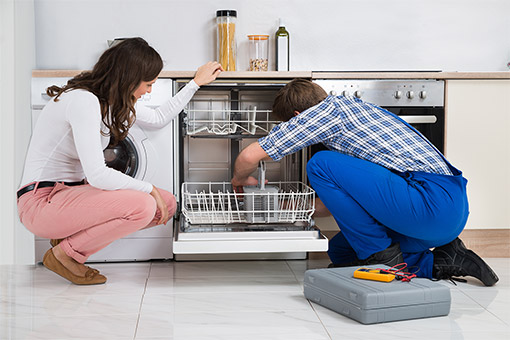 Dishwasher Installations
Hiring an expert for dishwasher installation is a good choice, even if you feel confident in your own abilities. Dishwashers require both electrical and water hookups, which can be dangerous if not handled properly. Our experts understand how to properly connect your dishwasher to function safely and not cause any damage to your home's plumbing or electrical systems.
Oven and Stove Top Installations
Oven and stove top installations are challenging, but with the help of our professional installers, the process can be quick and easy. We have experienced technicians who know how to install your oven or stove top properly so you can make the most out of your investment. Additionally, our installation often comes with a warranty, guaranteeing that your oven or stovetop is working. You can avoid common installation mistakes and ensure that your appliance is working at its best from the start.
Washing Machine Installations
Washing machines are one of the most common appliances in Toronto homes. However, they can be difficult to install, especially if you've never done it before. Washing machine installation often requires special tools and knowledge of plumbing and electrical systems. By hiring a professional appliance installer in Toronto, you can avoid installation errors and have your washing machine up and running in no time.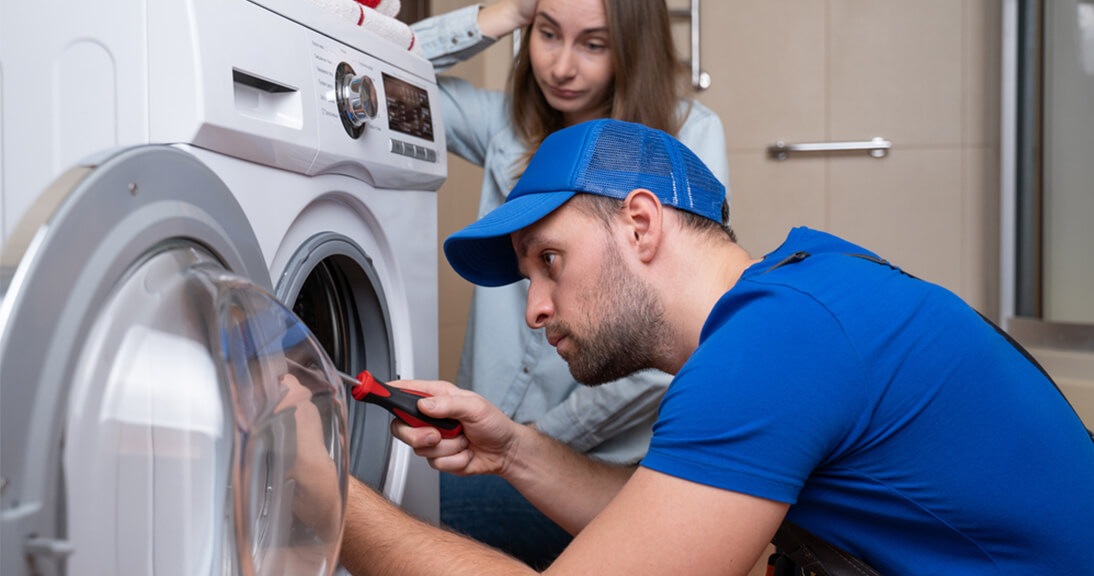 Dryer Installations
Dryer installation is complicated because there are a lot of factors to consider. The type of dryer, the amount of space you have, the location of outlets and vents, and your own personal preferences all play a role in how complicated the installation process will be. Never attempt an installation without first understanding all the steps involved and having the necessary tools and experience. Installations can be tricky and, if not done correctly, could result in damage to your home or even pose a safety hazard. If you're not confident with your ability, contact our expert installers!
Same Day Kitchen, Laundry & Major Appliance Installation
Do you need your new fridge, oven, stove top, washing machine, or dryer installed right away? No problem! Our professional appliance installers in Toronto offer same-day installation services. We understand that sometimes you just can't wait to start using your new appliance. That's why we offer quick and efficient installation services so you can start enjoying your new appliance as soon as possible. Schedule your appointment today!
Frequently Asked Appliance Installation Questions
Is it possible to book appliance installation in advance?
Yes, you can book appliance installation in advance. We offer this as a service, and it's a good idea to book in advance to ensure that you get the appointment time you want. You can also count on us for emergency appliance repair. Anytime you need immediate service, we'll be there!
Can I get an estimate?
Of course! At RA Appliance Repair, we are committed to providing honest services to our clients in Toronto and GTA. We always provide an estimate when you call to schedule an appointment so you'll never be surprised by the service costs. There are no hidden fees, just upfront pricing.
How can I book an appointment?
You can call our team or use our online form to schedule an appointment. We always have available customer support to answer your questions and walk you through the process. Once we have the service details, we will arrange the appointment, and our technicians will be there to work on your appliance.
How long does appliance installation take?
Installation times can vary depending on the type of appliance, the complexity of the installation, and the availability of qualified installers. However, in general, you can expect an installation to take anywhere from a few hours to a full day. Our appliance installer will give an accurate estimate once all details are already provided.
Why choose RA Appliance Repair?
RA Appliance Repair has been installing appliances in Toronto and GTA for many years. We are fully insured, and our technicians are highly trained and experienced. For fast, efficient, and reliable service, call us today! We offer free quotes and same-day service so you can get your new appliance up and running as soon as possible.