Got a Frigidaire appliance? If so, you are in great company. Founded in Fort Wayne, Indiana in 1916, Frigidaire is a pioneer in home appliances and was the very first company to manufacture a self-contained refrigerator, home food freezer, air conditioners and 30-inch electric range.
Frigidaire has become such a well recognized brand over the years that many people use the name Frigidaire to refer to fridges in general
One of the many things that Frigidaire does extremely well is offering product support to customers and making comprehensive manuals available on their website to provide guidance on how to troubleshoot Frigidaire products. This comes in handy if you have a malfunctioning appliance and want to try your hand at fixing it on your own. For repairs and other more complex issues, Frigidaire has highly skilled technicians who are available to help get your broken home appliance back in working order.
We Offer the Following Appliance Repair Services:
Where should I get my Frigidaire appliances repaired?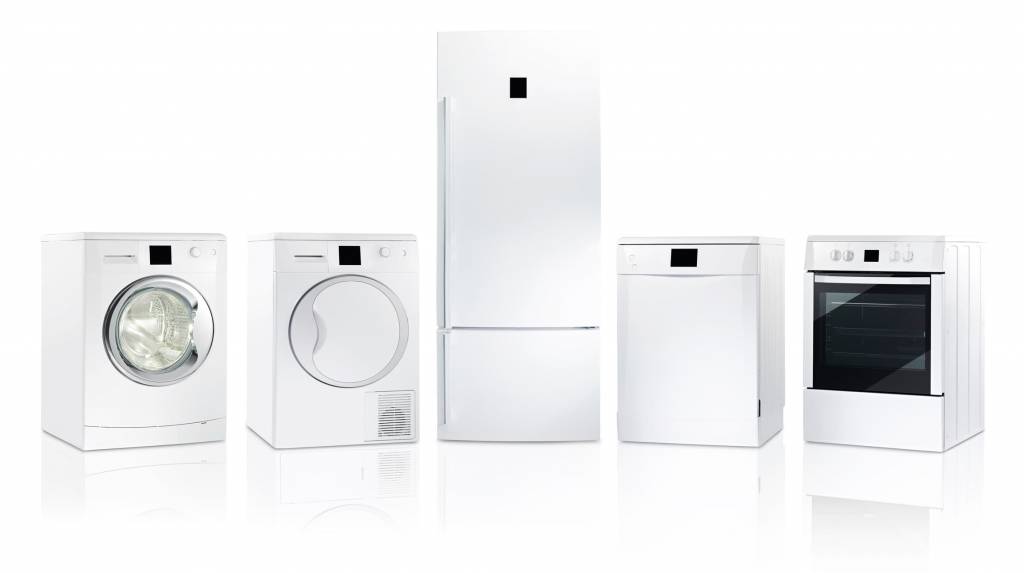 Frigidaire is great at anticipating customers' needs and using advanced technology to tweak their products to accommodate the growing needs of modern households.
If your Frigidaire appliance needs repair, one of our authorized Frigidaire appliance repair technicians can help.
Frigidaire Refrigerator Repair
Your Frigidaire refrigerator is one of the most relied upon appliances in your home. You need it to run well consistently to preserve your food items. Sometimes fridge problems can be subtle at first and you may be tempted to procrastinate and put off fixing them right away. It's important that you address problems at the first sign of trouble. This way you can prevent small issues from ballooning into larger and more expensive problems to fix.
Some of the common fridge problems include:
Leaky fridge
Abnormal sounds
Faulty lights
Fridge not cooling properly
Faulty fridge door
A great way to stay ahead of these problems is to have your Frigidaire fridge serviced regularly.
Frigidaire Freezer Repair
Your fridge and freezer work in tandem and to keep contents frozen. The air vents allow air to pass between the fridge and the freezer. If you notice that your freezer has a lot of frost buildups, it could be because your air vent is blocked. Making sure that events are free from obstructions to allow easy passage of air is critical for optimal freezer performance. Another thing you should do is make sure there is enough space between food items for optimal air circulation.
If your freezer is not freezing food or is making unusual sounds, one of our appliance repair technicians can troubleshoot the issue and get your freezer working well again.
Frigidaire Dishwasher Repair
Frigidaire dishwashers come in a range of models equipped with quality parts guaranteed to keep your dishwasher running for a long time. We know how much you rely on your dishwasher to cut down the amount of time you spend by your kitchen sink. A dishwasher means less time washing dishes and more time with your family or doing other things you enjoy.
Our technicians at RA Appliance Repair are fully licensed, insured and authorized to repair Frigidaire appliances.
Some of the common problems we fix are:
Dishwasher not cleaning well
Dishwasher not drying dishes well
Noisy dishwasher
Leaking dishwasher
Water not draining from dishwasher
Dishwasher blades not rotating
Frigidaire Oven Repair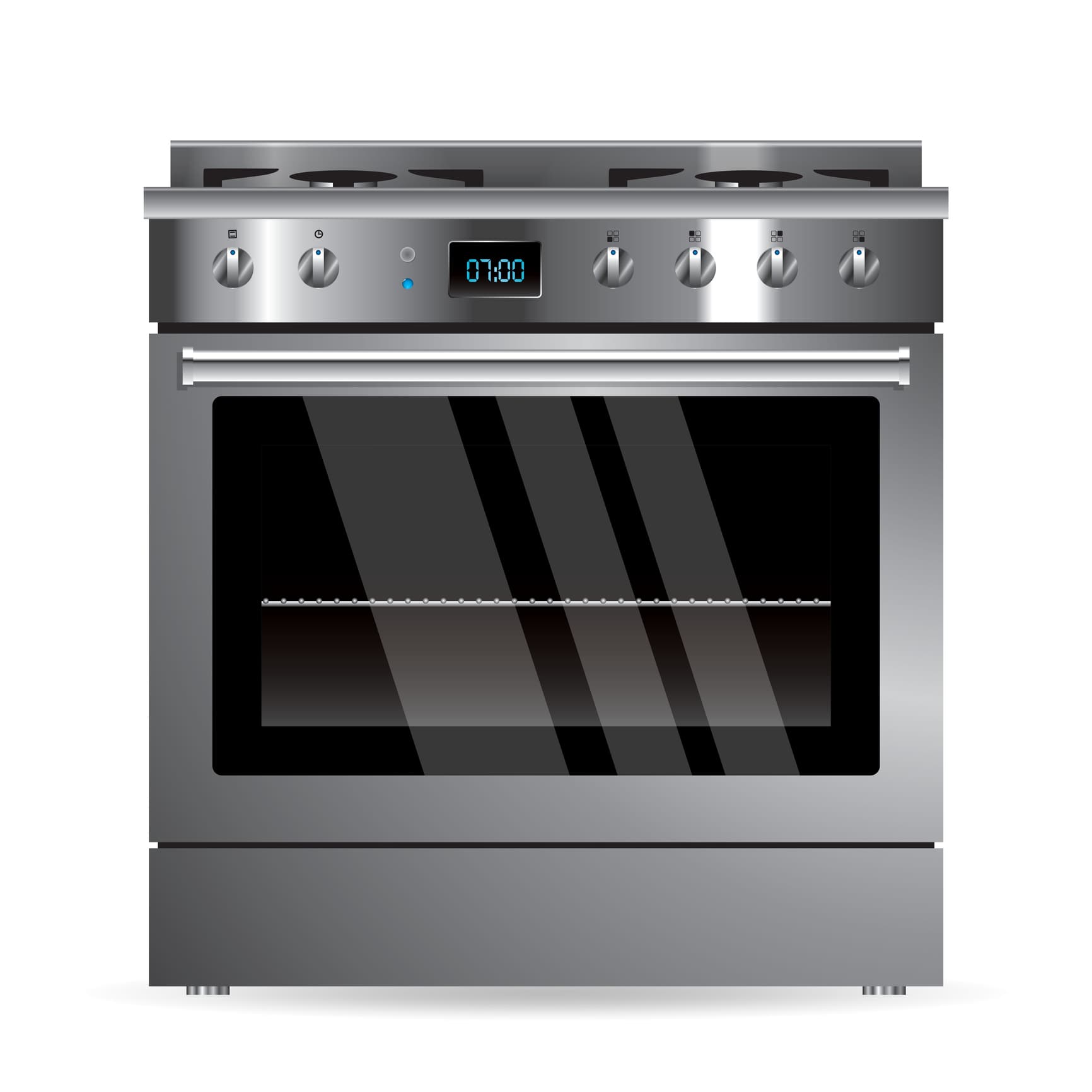 A broken oven can put a real damper in your meal plans. While you may not use your oven every day, you need it to operate well when you need it. Troubleshooting your Frigidaire oven is now easier than ever before, thanks to the comprehensive information available on their website. There, customers can contact qualified technicians and provide key information about the appliance needing repair i.e. model number and what the problem is. Having the correct model number will allow your technician to bring the appropriate replacement parts when they come to your home.

Some of the common oven problems reported by customers are:
Oven temperature getting too hot
Uneven distribution of temperature
Failure to reach appropriate temperature
Frigidaire Stove Repair
Frigidaire stoves use advanced technology to make cooking easier. So when your stove malfunctions, finding a qualified technician is a priority. We understand just how important it is for you to get your stove fixed as soon as possible. With our extended hours and outstanding stove repair service, we're confident that we can help. Our trained appliance technicians prioritize your repair needs.

Some of the common stove repair issues we can't fix include:
Stove not turning on
Stove not getting hot enough
Stove failing too glow when set to a lower temperature
Frigidaire Washer Repair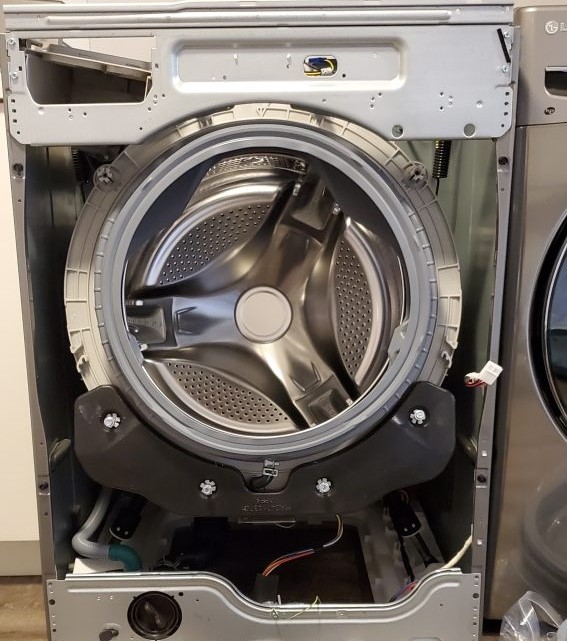 Over the years, Frigidaire has perfected their washers to make laundry day as stress-free as possible. With various options designed to clean all types of garments easily while being environmentally responsible, Frigidaire washers combine advanced technology, sleek design and convenience.
A broken washer is the last thing you want to contend with on laundry day. But if this happens, know that you have a dependable Frigidaire technician in us. We will come to your aid and work quickly to get your washer running again.
Some of the washer issues we help resolve are:
Leaky washer
Bad odor in washer
Washer producing excessive studs
Noisy washer
Wrong water temperature
Soaked clothes at the end of cycle
Frigidaire Dryer Repair
Like washers, Frigidaire dryers are essential to a successful laundry day. However, if it is malfunctioning, there is little you can do to get your clothes dry. Frigidaire is known for manufacturing energy-efficient, durable home appliances, and the Frigidaire dryer is no exception.
Changes in the performance of your dryer may be so subtle that It may be hard to know when a particular part needs repair or replacement. This is why we encourage regular maintenance on your Frigidaire dryer to ensure it remains in tiptop shape.
Some of the common drive problems we send our technicians to fix are:
Dryer not heating
Dryer runs for too long
Noisy dryer
Excessive lint on clothes after drying
Dryer overheating
Call us today for a reliable physical appliance repair!
RA Appliance Repair is the Frigidaire appliance repair company you can trust. We offer expedient appliance repair services on all Frigidaire appliances. Simply contact us or give us a call to let us know what the problem is and we will be on our way to help.