Samsung appliances are a staple in many homes across the globe. In fact, Samsung is not only a leader in home appliances, but the company also has a plethora of various electronics that make it a top choice for electronic products. From home appliances to telecommunication devices and other various electronic equipment, Samsung is known for quality and offers nothing short of the very best in everyday products.
As a homeowner, you can rely on your Samsung home appliances to keep your household running smoothly. While Samsung products are built to last, some parts may need to be repaired or replaced over time. When this occurs, you can rely on professional Samsung appliance repair service at RA Appliance Repair. Not only are our technicians some of the best in the region, we are proud to offer expedient repair service for the following household appliances:
Samsung fridge
Samsung dishwasher
Samsung stove/oven
Samsung washer
Samsung dryer
Anytime you experience any problems with any of your Samsung products, you want to ensure that you hire technicians whom you can trust. An inexperienced technician may not only fail to solve the problem but may cause further damage to your appliance in the process. We know just how valuable your Samsung appliances are to you, that's why we take great care when working on your appliances. Our Samsung-approved appliance repair technicians specialize in long lasting solutions and are well-versed on all Samsung models on the market.
Samsung Refrigerator Repair
Samsung refrigerators come equipped with advanced technology that makes them the favored choice in many homes. Boasting smart features like touchscreen, built in calendars and other convenient features, your Samsung refrigerator is designed for superior performance. Many modern Samsung models allow you to troubleshoot some problems on your own by displaying an error code that helps you determine what the problem is.
If you experience any trouble with your Samsung fridge, trust our qualified technicians to provide outstanding refrigerator repair service.
Some of the common problems refrigerator problems you may experience may include:
Samsung refrigerator not cooling
Strange sounds
Faulty ice dispenser
Faulty water dispenser
Defrosting issues
If you experience any of the above symptoms, it's imperative that you have the problem assessed as soon as possible. We can keep your refrigerator in tiptop shape and help you stay one step ahead of fridge problems.
Samsung Freezer Repair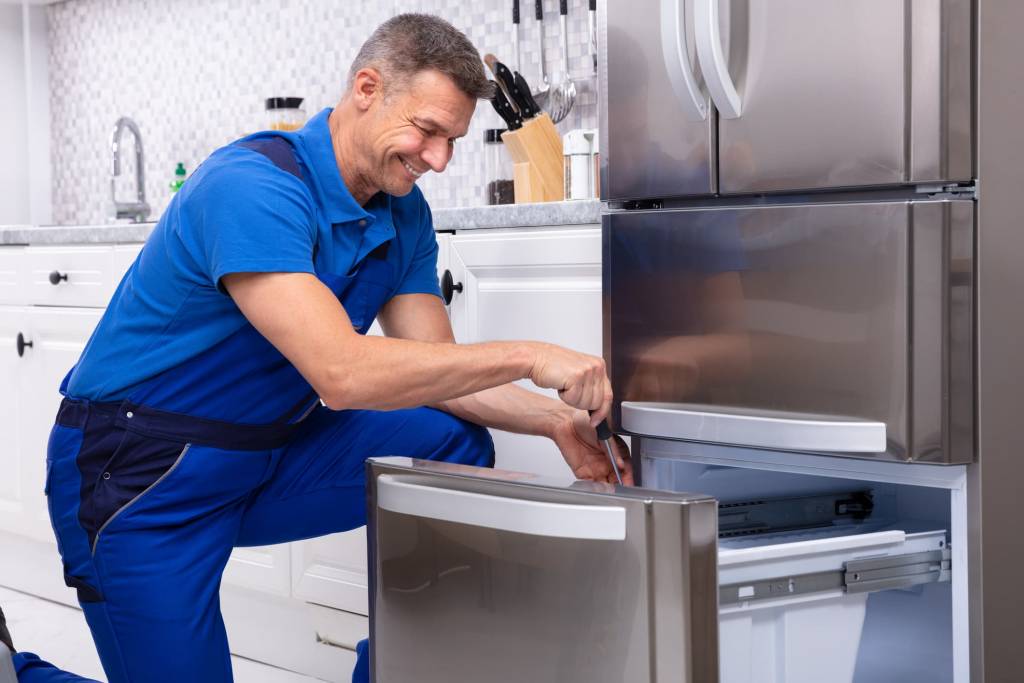 The performance of your refrigerator may become compromised without regular maintenance. Every now and then, air events may become blocked and interfere with the air circulation between your freezer and fridge.
You want to be confident that any time you experience issues with your freezer, reliable technicians are available to address the problem quickly. Like a fridge, freezer problems need to be addressed as soon as possible to prevent food from spoiling. Our team of experts is fully capable of handling any issue that comes up with your Samsung freezer.
Some of the common freezer issues we handle include:
Excessive frost buildup
Freezer not cold enough
Frost buildup in the freezer's coil
Abnormal sounds
Broken freezer door
Faulty lights
Samsung Dishwasher Repair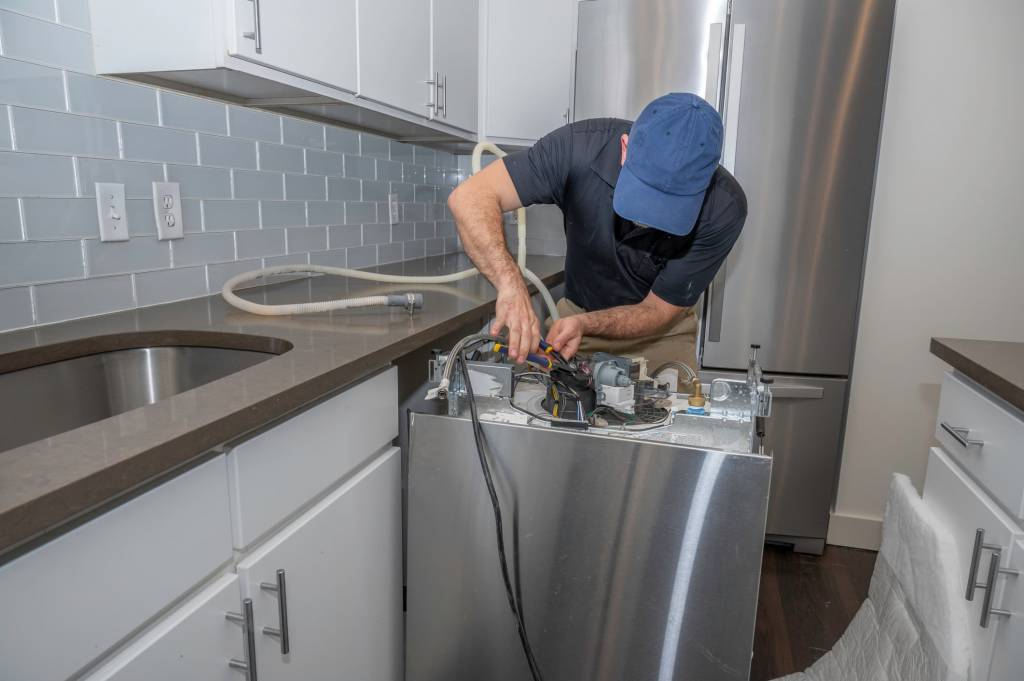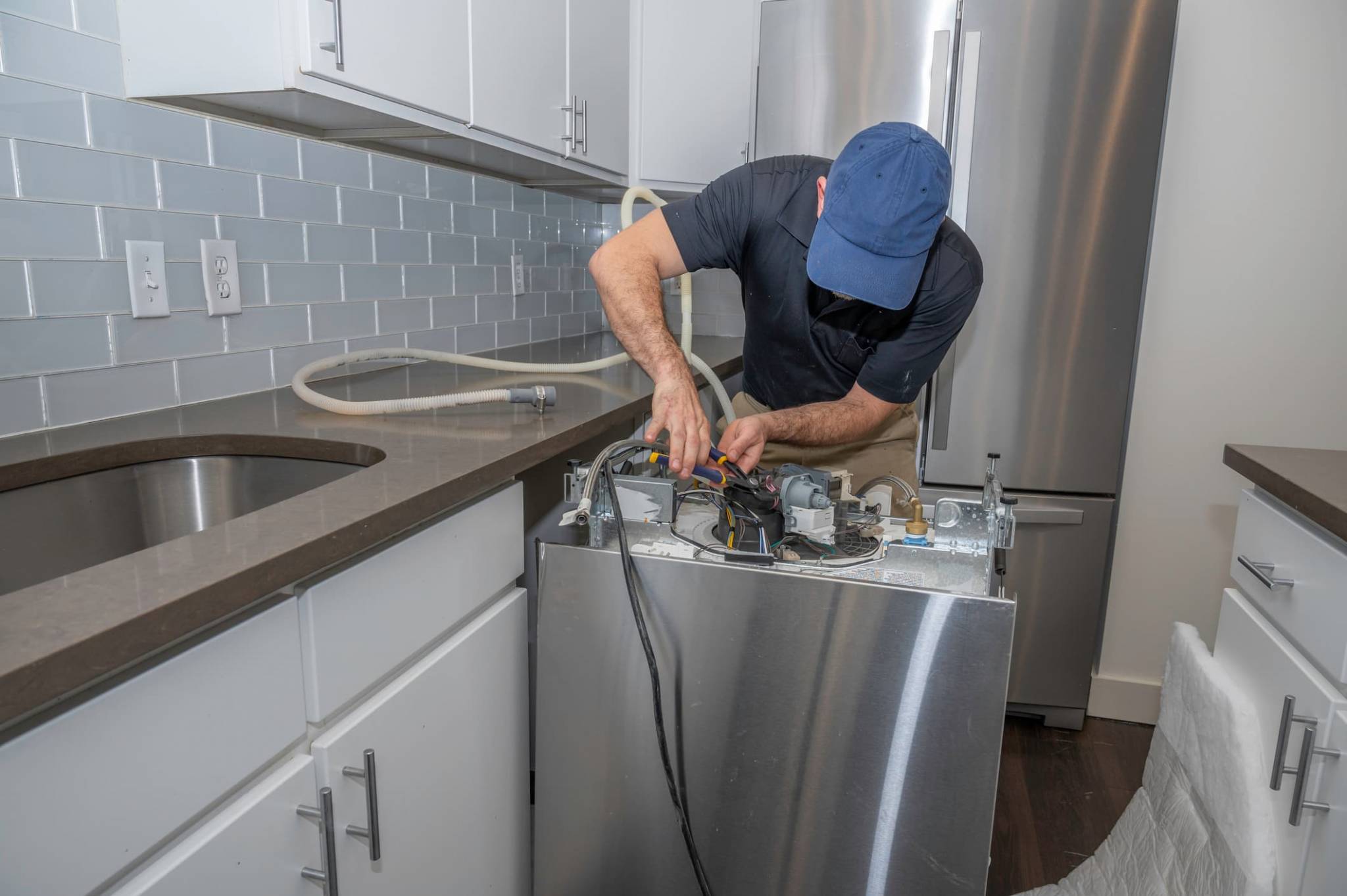 Samsung dishwasher not cleaning? Your Samsung dishwasher is designed to clean your dishes so you don't have to. And when running well, your dishwasher will ensure that your dishes are spotless at the end of each cycle. To achieve this, the various parts of your dishwasher need to be in good working order. Dishwashers are comprised of many small components, and each of these parts needs to be in tiptop shape for your dishwasher to run smoothly.
Our Samsung dishwasher repair experts are authorized to provide repair service on your Samsung dishwasher. We are confident in our team and can assure our customers that we replace damaged parts with genuine parts that are durable and of the highest quality. Our technicians are quick to identify the problem and will work efficiently to solve it so you can get back to your day.
Like many other home appliances, your Samsung dishwasher will need some repair from time to time.
Some of the typical issues you may experience are:
Poor drainage
Faulty timer
Insufficient water
Low water temperatures
Spotted dishes after cycle
Samsung Oven Repair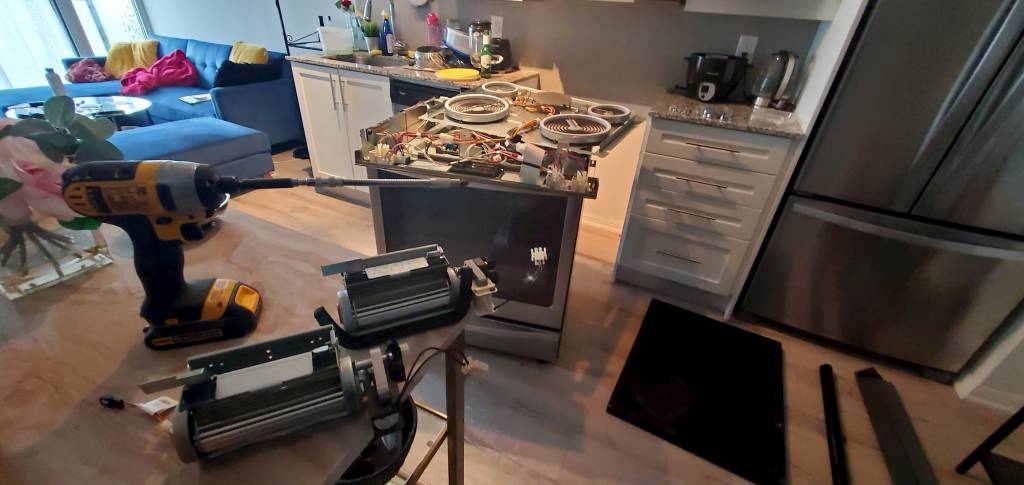 Our technicians are experts at troubleshooting your Samsung oven and can get it back in working order in no time. Whether the issue is the oven not heating or damaged heating elements, we will identify the problem quickly and recommend the best course of action. When we send a technician to fix your broken oven, we are conscious of the fact that you are allowing us into your home. Our friendly technicians prioritize customer service to ensure that you have a pleasant experience with us.
Call on us for outstanding Samsung oven repair service. With RA Appliance Repair, you have a dedicated team of technicians ready to assist you whenever you need us. Don't let a broken oven throw off your day. Trust our technicians to get your oven back working like it should.
Some of the common Samsung oven issues we address are:
Samsung oven not heating
Leaking gas
Inconsistent oven temperature
Faulty burners
Damage heating elements
Samsung Stove Repair
Samsung stoves come equipped with the latest technology to make your cooking experience as convenient as possible. If you run into any problems with your store, our Samsung repair experts will work quickly to diagnose and fix the problem. We work tirelessly to ensure that you receive service right when you need it.
Reliable stove repair has never been more accessible. We have a support team on our website standing by to take your service request. Within minutes, you can schedule an appointment and modify that request if needed. We continuously search for new ways to make our services available to you whenever you need them.
Common stove problems we can help fix are:
Stove not turning on
Stove frequently turning on and off
Samsung stove not heating
Samsung Washer Repair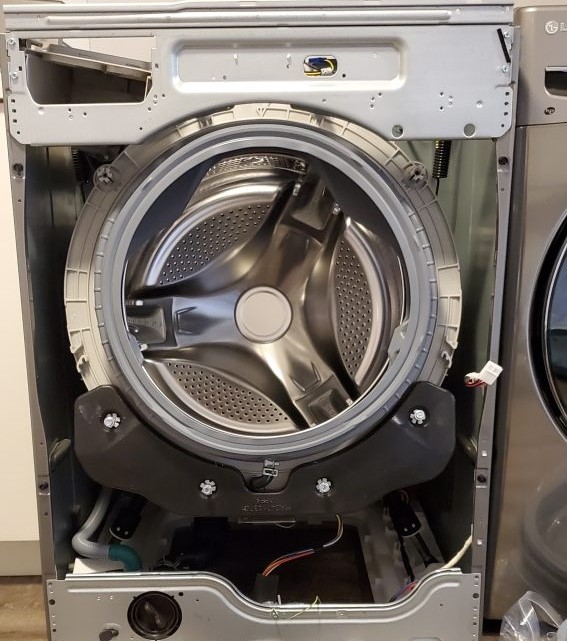 our Samsung washer is perhaps one of the most valuable appliances in your home. You count on it to perform optimally so you can get through your laundry without a hitch. We know just how inconvenient it is to have a washer break down in the middle of laundry, so we are quick to spring into action when you call.
At RA Appliance Repair, our goal is to get your washer back up and running as quickly as possible.
Some of the common problems our team can troubleshoot are:
Faulty washer door
Leaking washer
Washer won't turn on
Digital display errors
In adequate water in washer
Drainage problems
Failure to spin
Samsung Dryer Repair
Are you experiencing problems with your dryer? If your Samsung dryer is not drying your clothes properly it can prove to be a major hiccup on laundry day. Reach out to us for reliable dryer repair you can count on. Not only are our technicians highly skilled and knowledgeable on all Samsung dryer models, we prioritize customer care to ensure that you have the very best experience with our technicians.
Our technicians can help fix dryer problems like:
Damp clothes after cycle
Dryer won't start
Dryer overheating
Keep dryer problems at bay with routine maintenance on your Samsung dryer. Simply schedule service maintenance at a time most convenient for you.
Call us today for a reliable Samsung appliance repair!
Excellent appliance repair is just a call away. There is simply no better choice when it comes to appliance repair than RA Appliance Repair. Call us today or contact us to schedule your Samsung repair service!