Appliances are an essential part of your daily routine so when they breakdown, it can be very frustrating and disruptive. At Appliance Repair in Scarborough, we go above and beyond to provide superior appliance repair services. As soon as you contact us, we will schedule a same-day appointment at a time that best suits you. We provide transparent, competitive pricing on all our appliance repair services in Scarborough.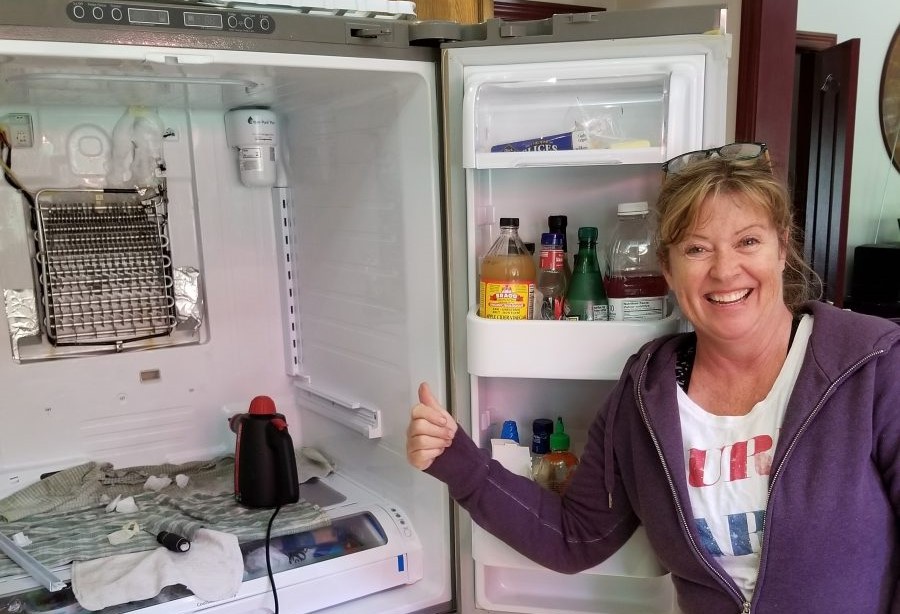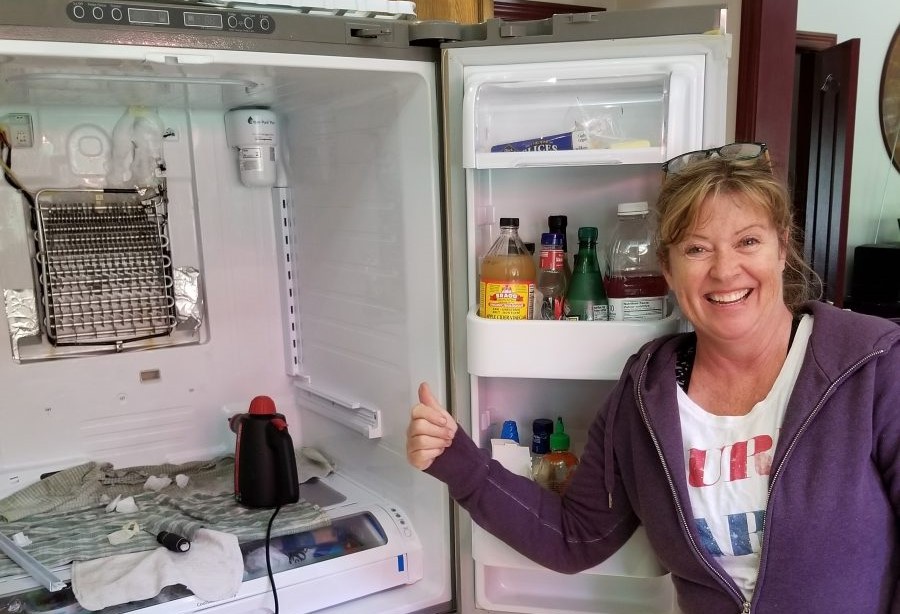 At RA Appliance Repair, we know that fridge repairs in Scarborough cannot wait. As soon as you notice your fridge not working, contact us at RA Appliance Repair so we can book a same-day appointment at a time that best suits you to troubleshoot your refrigerator issues before any food items start to spoil.
We are experts in fridge repairs. We understand the urgency of getting your fridge repairs in Scarborough done in a timely manner. Whether you have a residential or commercial refrigerator, we will come to your place with all the tools and equipment needed to diagnose and fix your fridge on-site.
Like your oven, the stove is an essential appliance that can cause serious disruptions to your daily routine if it stops working. If your stove needs appliance repairs, we can fix it the same day at a time convenient for you. At RA Appliance Repair, we are equipped with everything needed to diagnose and repair your stove on-site. We are experts in all brands of stove top appliance repairs. Our highly trained, expert staff take great care when working with gas and electric stoves to ensure you and your property are safe while servicing your stove.
Dishwashers make today's busy lifestyle a little easier by taking the burden of doing another chore off your daily schedule. However, when your dishwasher stops working, it can become a real time-consuming inconvenience to handwash all your dishes.
At RA Appliance Repairs, we provide superior dishwasher repairs in Scarborough. Our experienced team of technicians provide exceptional same-day service. Rather than stress about a malfunction dishwasher, contact us to book an appointment at a time that best suits you. We will resolve your dishwasher repairs issue and provide long term solutions so you won't have to worry about your dishwasher breaking down again.
When washing machines break down, it can quickly become a real inconvenience, especially if you cannot get it fixed in a timely manner and have to find inconvenient ways to get your laundry washed. There are many reasons why your washing machine can stop working. Solving the problem can be challenging if you are unfamiliar with the operating systems in your washer. At RA Appliance Repair, we have years of experience washing machine appliance repairs in Scarborough. No matter what type of make or model you own, our experts can troubleshoot and solve your washing machine problems quickly so you can get back to routines with minimal disruption.
We go above and beyond to provide long term solutions on all your washing machine appliance repair needs so you will feel assured knowing that the repairs are done right.
Like your washer, the dryer is an equally important appliance. There is nothing more frustrating than putting a wet load of clean clothes in the dryer only to find out that it's not working and you have to quickly find places to hang your clothes to dry. Wet clothes, if left, will start to smell over time as bacteria and mould start to form.
Not only does a malfunctioning dryer cause issues with your clothing, but an overheating dryer can also become a fire hazard. At RA Appliance Repair, we know how important it is to have a clothes dryer that works. Once you notice that your dryer is not working as it should, contact us right away to book a same-day appointment. We are highly experienced in all make and model appliance repairs in Scarborough. Regardless of whether you own a top loader, front loader, residential or commercial machine, we have the skills and expertise to trouble shoot and resolve any clothes dryer issue.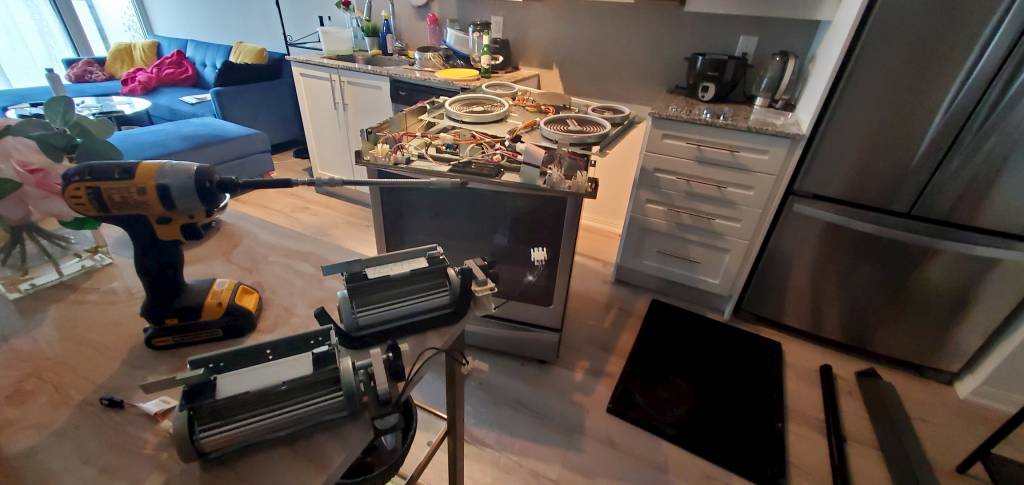 Your kitchen is one of the important rooms in your home. It is not only a place for meal prep, but it is also a social hub where people naturally gather to cook and entertain. If your oven stops working, it can quickly put a wrench in your daily routine and plans.
Stoves run on electric or gas power so hiring an expert appliance repair technician is vital to your safety when troubleshooting your oven issues. At RA Appliance Repair, we have the knowledge and experience to fix any oven make and model. Whether your oven is used for personal or professional use, we come prepared with all the necessary tools and equipment needed to resolve your oven issues quickly.
Why Choose RA Appliance Repair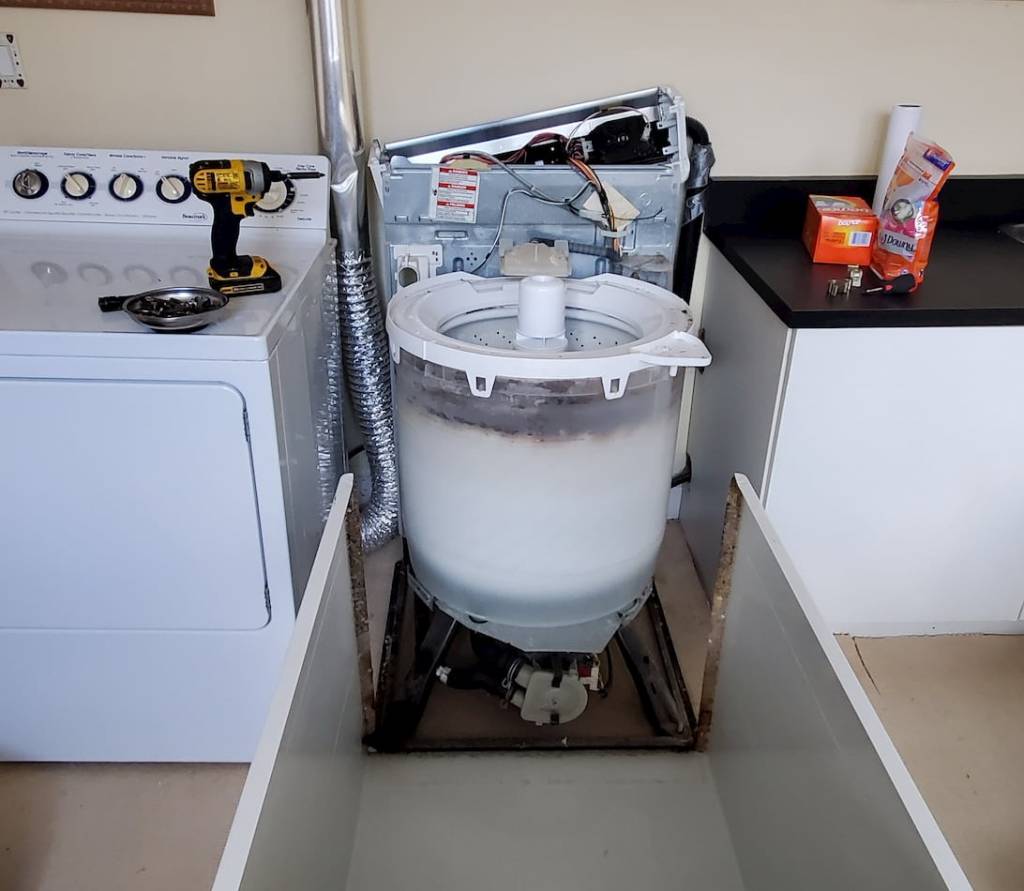 Have built a solid reputation as one of the best appliance repair services in Scarborough. Our professional technicians are leading experts in the field of appliance installation and repair services. We specialize in fixing all makes and models of home and commercial fridges, stoves, ovens, washers, dryer, and dishwashers.
We never compromise high quality work for fast or cheap service. If one or more of your appliances are not working as they should, we will diagnose your machine to find out exactly what the issue is and fix it properly so you will feel reassured knowing your home or commercial appliance repairs services are fixed to last, now and in the future.
We Offer: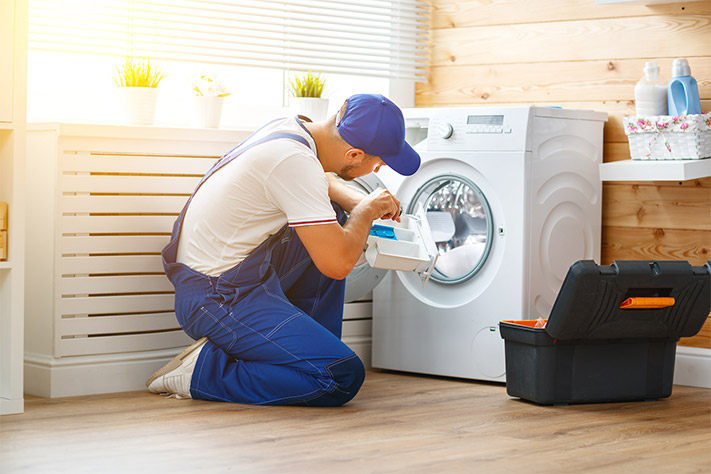 Same-day service at a scheduled time that works for you
Honest and reliable service
Transparent costs that are clearly outlined
Competitive rates
Highly trained, licensed professional experts who are the best in the field
Insured and bonded company
Guaranteed work
Available 24/7 weeks, weekends, and holidays