We don't realise how easy our lives are until our appliances stop working! Appliances are the backbone of our daily chores. Whether we realise it or not, but our appliances keep us going. At Ra Appliance Repair, we offer top appliance repair in Mississauga to keep you and your appliances on track. Appliances are made for and operated by humans. We understand that. Our technicians are trained and friendly professionals who work with compassion and efficiency to fix your appliance as fast as possible. We are known for our accessibility, efficiency and affordability. So, if you are struggling with your appliance, we are here to fix it for you.
Why Choose Ra Appliance Repair Mississauga?
Appliances are an important investment and the job of appliance repair should be given only to professionals. Ra Appliance Repair has a long history of offering the best services to many home dwellers in Mississauga. Here's why we are the best for this job:
Same-Day Appliance Repair
We understand the amount of inconvenience that damaged appliances cause in your daily life. This is why we use our hands-on expertise to fix your appliance on the very same day.
Competitive Appliance Repair Pricing
Appliances cost a lot. But, appliance repair shouldn't. At Ra Appliance Repair, we have fixed and affordable appliance repair costs without any hidden charges.
Superior Customer Support
We strive to make our customers happy with every service we do. We respond to your requests promptly and our friendly professionals work passionately to a job that earns the highest customer satisfaction.
High-Quality Appliance Replacement Parts
We aim to make your appliance work better for longer. This is why we only use the best quality of appliance replacement parts supplied by the most renowned suppliers in the area.
Specialized Appliance Repair Service
From regular refrigerators, washers and dishwashers to high-end appliances, we repair it all. No matter what your appliance is, you can trust us with its repair.
Fridge Repair Mississauga
A damaged fridge means wasted food. And food should never be wasted. If your fridge is not cooling, is leaking or making a strange noise, do not ignore. Call us and we will offer quick and convenient fridge repair right at your doorstep.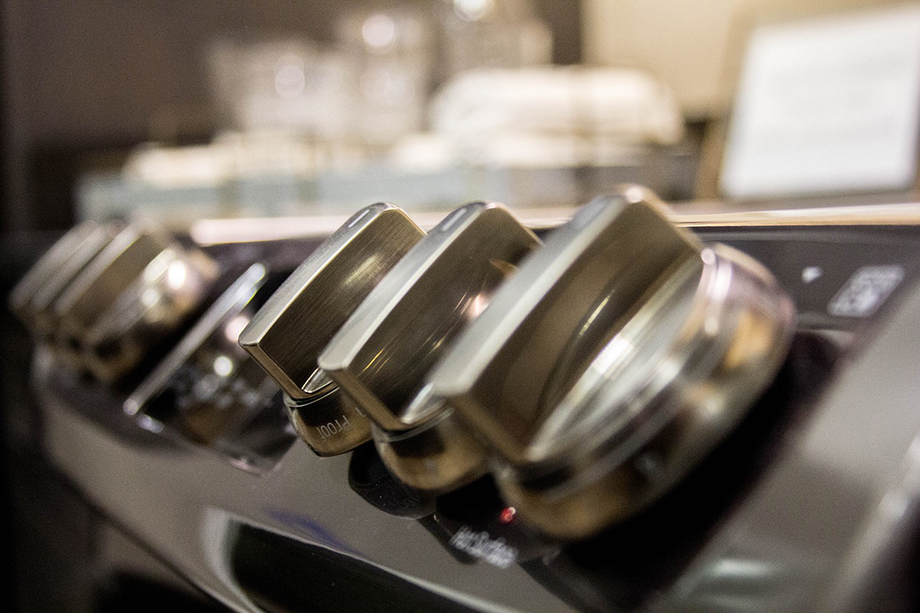 Stove Repair Mississauga
With daily wear and tear, it is common for stoves to demand repair. Sometimes the stove generates excess smoke or doesn't get heated at all. Whether you have an induction stove, a coil stove or a gas burner, our team is trained in treating every kind of stove repair and fix any kind of problem.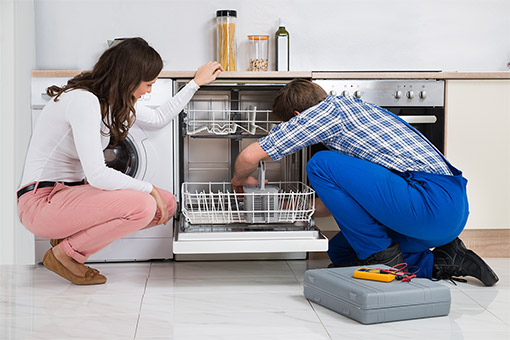 Dishwasher Repair Mississauga
Modern lifestyle hardly allows the time to manually wash the dishes. Especially when you are living with a big family. Dishwashers are one of the most important kitchen appliances and when they stop working, it causes massive inconvenience. Ra Appliance Repair offers quick and effective dishwasher repair so you can enjoy your meals without worrying about the dishes.
Washer Repair Mississauga
Dirty laundry cannot be kept for too long. We understand that. Wobbly washers or constant error codes, front-load or top-load, new or old, we offer complete washer repair in Mississauga for all issues that your washer may face.
Dryer Repair Mississauga
If your dryer is not heating up or is making strange noises, it needs immediate repair. You can trust Ra Appliance Repair with any dryer issue. We offer complete dryer repair so you don't run out of coins doing laundry outside.
Oven Repair Mississauga
It is common for ovens to overheat or not heat up at all. Don't let a damaged oven keep you from baking yourself a batch of tasty cookies. We are here to fix your oven efficiently and within no time.