There's nothing more disappointing than a home appliance that is not working. However, when one of your home appliances starts to give you trouble, we will immediately send our professionals to your area at a time that is suitable for you. Our team of experts will go all the way to help you with any sort of assistance you require to fix your appliances
Fridge Repair Thornhill
When a home appliance breaks down in your home it can cause distress being unable to use it, when your fridge glitches or starts giving indications of it needing repair, call us! To keep the food in your fridge from ruining, you should act rapidly by searching out an expert organization with the skills to repair your fridge.
Stove Repair Thornhill
Regardless of whether you utilize your stove for yourself or the entire household, our staff can deal with all stove fixes immediately. You must recruit a specialist to fix your stove. This is for your well-being since gas and power can be a danger if inappropriately taken care of. Our experts are well-trained and have an abundance of experience that qualifies them to repair your stove.
Dishwasher Repair Thornhill
Dishwashers have made the task of cleaning dishes a lot easier. The facts demonstrate that when an issue arises with your dishwasher you can generally turn to wash your dishes by hand, however, that is tedious and eats into your schedule where you could be doing other important tasks. For dependable dishwasher repair, trust our specialists at RA Appliance Repair. We have the absolute best professionals for you.
Washer Repair Thornhill
Experiencing difficulty with your washer? Rely on RA Appliance Repair to give reliable repair solutions. We have great ratings and standing of extraordinary repair services, We organize your necessities by offering quick responses and same-day washer repair service. Tragically, when you need something done rapidly, at times quality is undermined. Not with us. Our group is completely equipped for giving rapid fixes that take care of the issue with your washer.
Dryer Repair Thornhill
Our experts at RA Appliance Repair know precisely how to get your dryer going right away. Our clients have come to depend on us to give exceptional repair solutions. Our professionals and experience have allowed us to be outstanding, we make a special effort to guarantee that the dryer repair service experience you receive is great. We will organize everything and make sure the tasks are performed exceptionally.
Oven Repair Thornhill
Does your oven require servicing? If you invest a great deal of energy in your kitchen getting dinners ready but your oven that isn't working will truly disturb your plans. Our experts have the aptitude and experience to analyze and resolve any issues you may have with your oven.
Why Choose RA Appliance Repair Thornhill?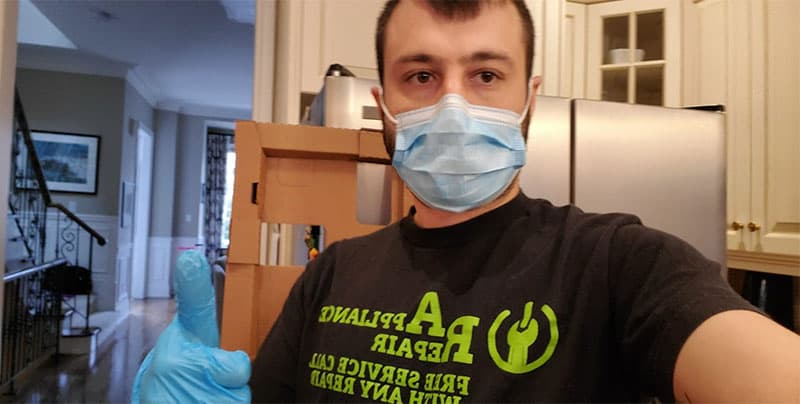 It can be difficult to pick the right experts to enter your home to fix your home appliances. Our customer reviews are all the proof you need to entrust your home appliance needs with us. We have assisted many homeowners with their appliances for many years. Your home appliances are no longer a cause of distress and worry when you hire us.