For KitchenAid Appliance Repair, no one beats RA Appliance Repair. They have years of experience and take the time to ensure that each job is done properly. Their team of skilled technicians are both knowledgeable and friendly; they offer a wide range of KitchenAid  appliance repair services and work hard to tailor their services to meet each customer's needs. From KitchenAid washers and dryers to KitchenAid  ovens, dishwashers, refrigerators, and more, RA Appliance Repair has the experience necessary for quick and cost-effective KitchenAid  appliance repairs. No matter what KitchenAid  appliance issue you might be facing, you can trust their team of knowledgeable professionals will get it fixed quickly.
About KitchenAid Appliance
The top brand KitchenAid has been producing amazing quality home appliances since years. Their products are designed to give customers convenience, durability and peace of mind, which has led KitchenAid to become the top choice for many households all over the world. KitchenAid's innovative features and stylish designs guarantee satisfaction in a product they're proud to provide. With state-of-the-art technology, top notch service, and an extensive selection of top-of-the line models, it's easy to understand why KitchenAid is one of the most trusted and respected brands among consumers today.
Why Choose RA Appliance Repair for KitchenAid Appliances?
When it comes to repairing KitchenAid appliances, RA Appliance Repair provides comprehensive expertise and incomparable customer service. For starters, our team of certified technicians are qualified to work on most makes and models of KitchenAid appliances and have the experience necessary to solve any issue. Plus, our approach is based off transparent pricing that aims to alleviate surprises at checkout so customers can make well-informed decisions about their appliance repair. Finally, we guarantee all our services with a warranty—so you can be sure that your KitchenAid appliance will be restored back to its factory settings efficiently and safely when you choose RA Appliance Repair.
Call us at 647-477-0799 now.
Top-Notch KitchenAid Fridge Repair in Toronto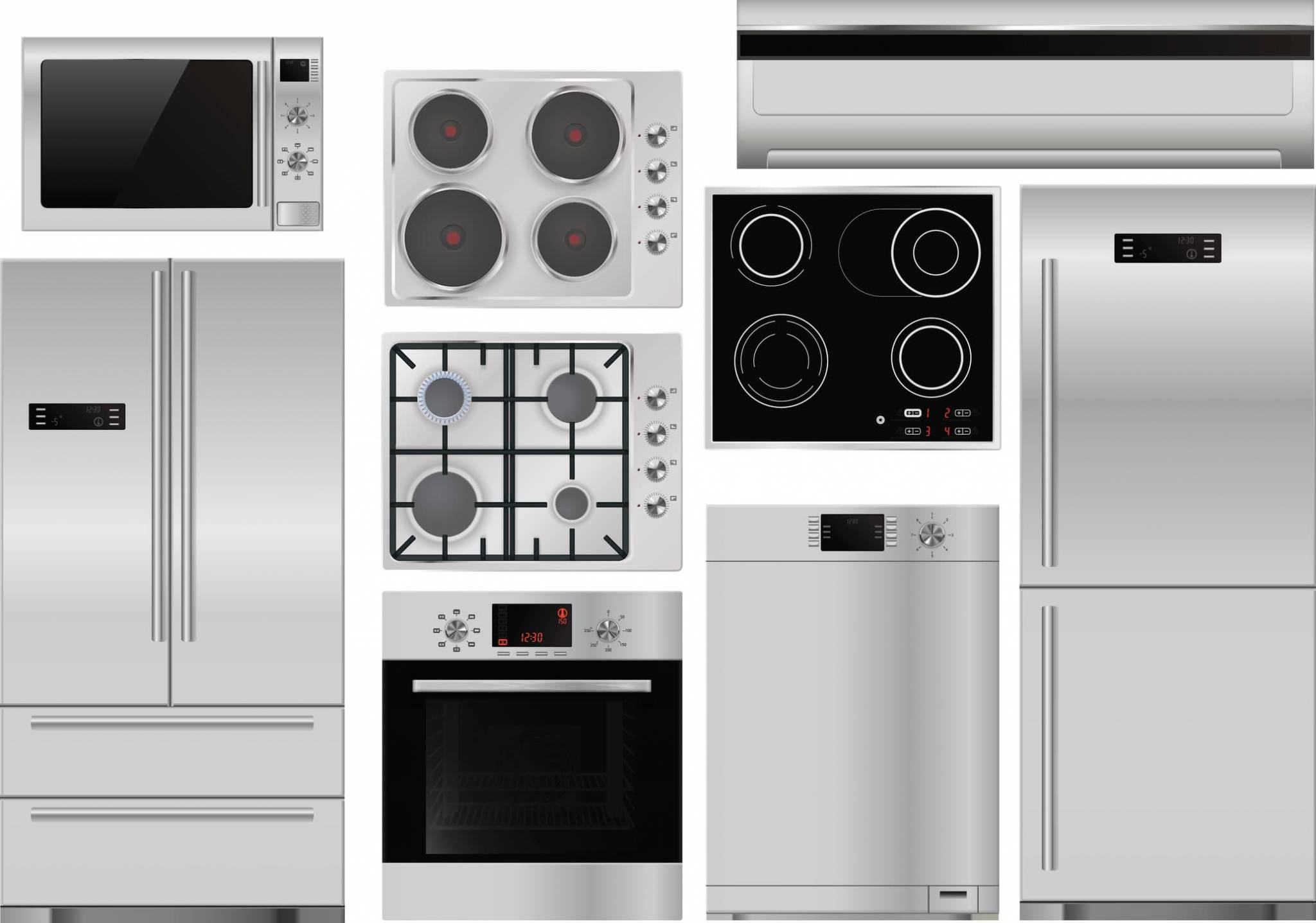 KitchenAid refrigerators provide an ideal storage solution for homes and businesses. With KitchenAid 's expertise in quality engineering, KitchenAid fridges are constructed to last for years of low-maintenance efficiency. However, even KitchenAid fridges may need repairs from time to time due to wear or accidental damage. KitchenAid fridge repair is available from KitchenAid authorized service centers trained in the latest refrigerator repair technologies. KitchenAid service personnel are not just certified technicians – they also take customer satisfaction seriously and strive to get your KitchenAid refrigerator back up and running quickly while providing excellent service every step of the way. So trust KitchenAid when you need a reliable KitchenAid fridge repair!
KitchenAid Microwave Repair You Can Trust
You typically need a professional KitchenAid Microwave Repair when the microwave is not heating food correctly or at all. Other signs that you may need a professional repair include the following:
The microwave door will not open or close properly
The turntable inside the microwave will not rotate
There is sparking or arcing inside the oven cavity
The oven light does not come on when the door is opened
There is excessive noise coming from the microwave oven
Trust the professionals at RA Appliance Repair to get your Amana microwave up and running again in no time!
Affordable KitchenAid Dishwasher Repair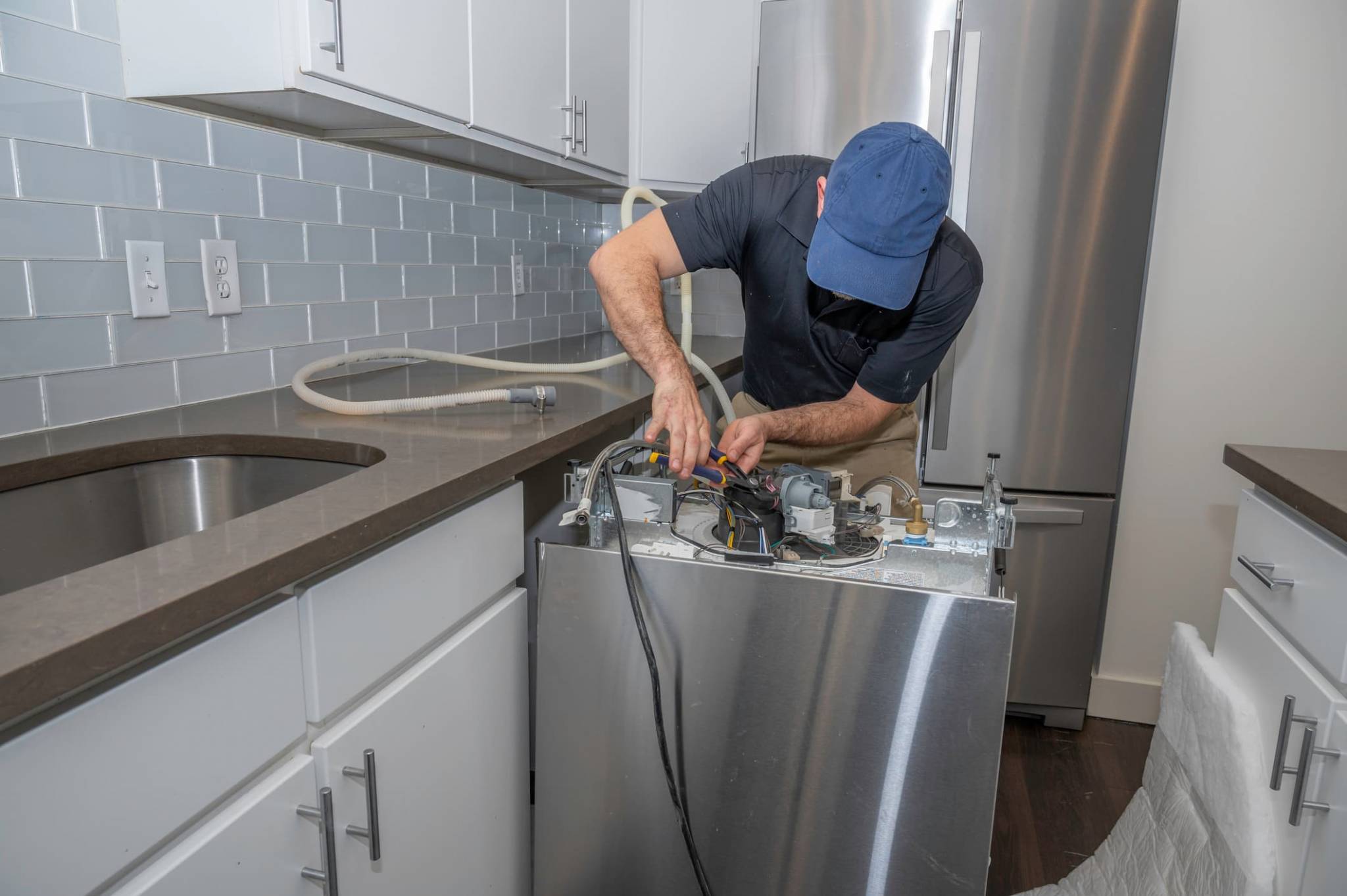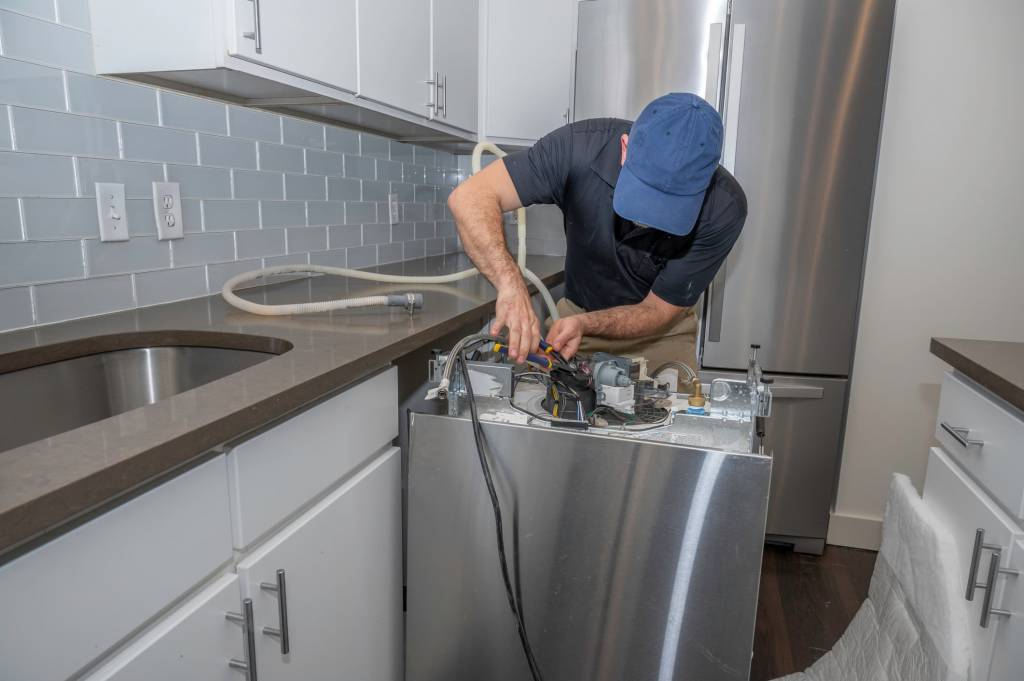 KitchenAid  dishwasher repair is not something that should ever be taken lightly. KitchenAid  designs, manufactures, and services a wide range of premium dishwashers and all KitchenAid  products are subjected to rigorous testing protocols. As such, KitchenAid  dishwasher repairs require an exacting approach to ensure that the fault is properly diagnosed and the issue appropriately addressed. Professional KitchenAid  technicians are highly trained to work with KitchenAid  models and understand how each component interacts with one another so they can identify the exact cause of any issue in a KitchenAid  dishwasher. Whether your KitchenAid  needs a simple repair or full system overhaul, KitchenAid technicians are capable of delivering reliable and effective solutions.
Toronto's KitchenAid Oven Repair Services
RA Appliance is the number one choice for KitchenAid oven repairs. With decades of combined experience and comprehensive knowledge in KitchenAid ovens, our appliance repair technicians consistently provide high-quality customer service and reliable KitchenAid oven repairs. Every KitchenAid oven repair job is guaranteed to be completed with expertise and skill, ensuring that your appliance is brought back to perfect working order with minimal disruption to your daily routine. But don't take our word for it – come and experience RA Appliance's first-class KitchenAid oven repairs for yourself today!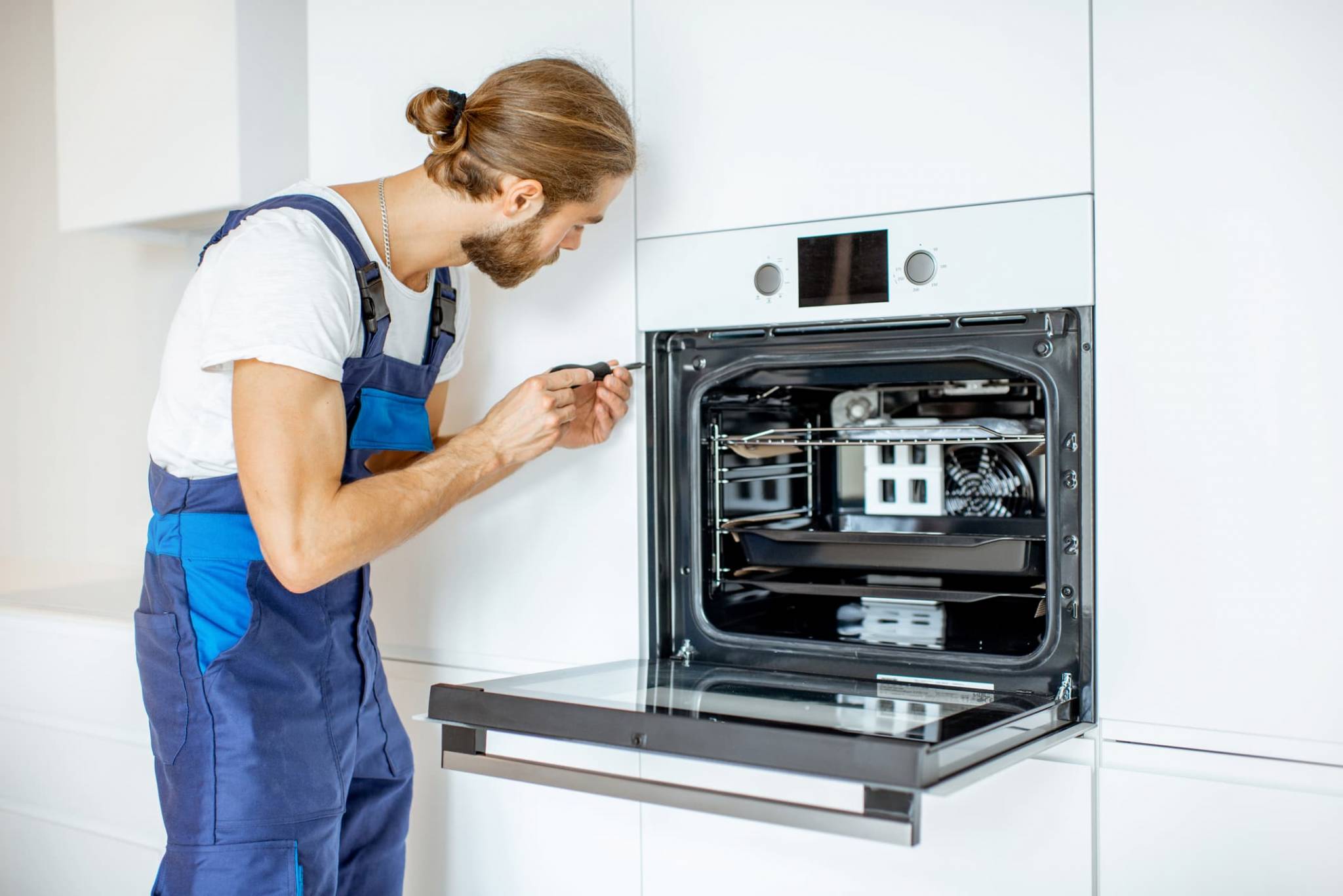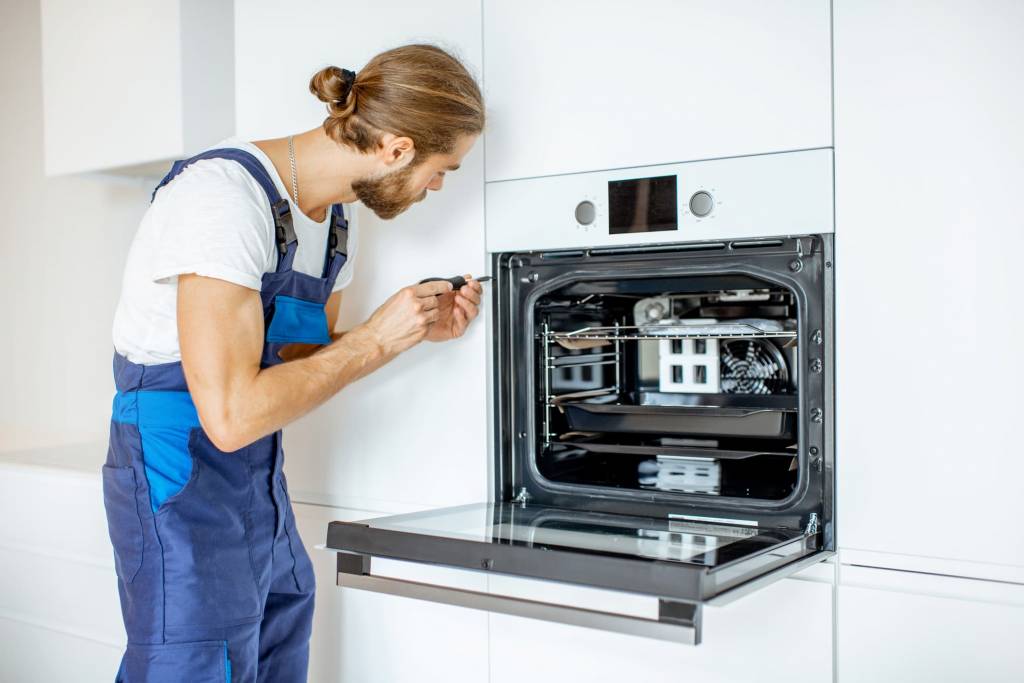 KitchenAid Stove Repair Toronto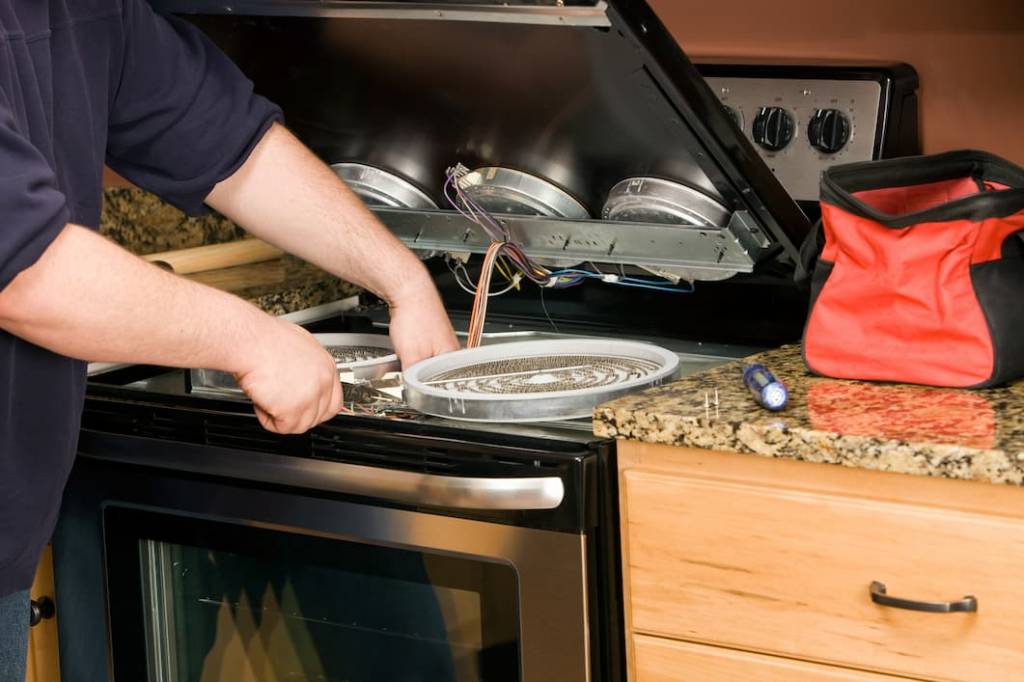 KitchenAid stoves are known for their excellent performance and reliability, but even the best of appliances need repairs at some point. Whether you have a KitchenAid gas, electric, dual fuel or induction stove, KitchenAid 's exceptional service team is available 24/7 to help you with your KitchenAid stove repair needs. Their licensed technicians are dedicated to giving you the best customer service with any KitchenAid service or KitchenAid part replacements that may be required. Plus, they offer fast turnaround times and come to your home with all the necessary KitchenAid parts to repair in one visit. For KitchenAid stove repairs that you can trust, trust KitchenAid 's professional repair service!
Best KitchenAid Washing Machine Repair
For KitchenAid washer repairs, look no further than RA Appliance. Our team of highly-qualified technicians possess vast experience in KitchenAid  washer repair – from the minor to more severe issues. With service you can rely on, we understand how disruptions due to appliances can put a damper on your day-to-day life and guarantee fast and efficient service so that you can be back up and running like new in no time. From KitchenAid  washing machines to KitchenAid  dishwashers, trust in the expertise of RA Appliance.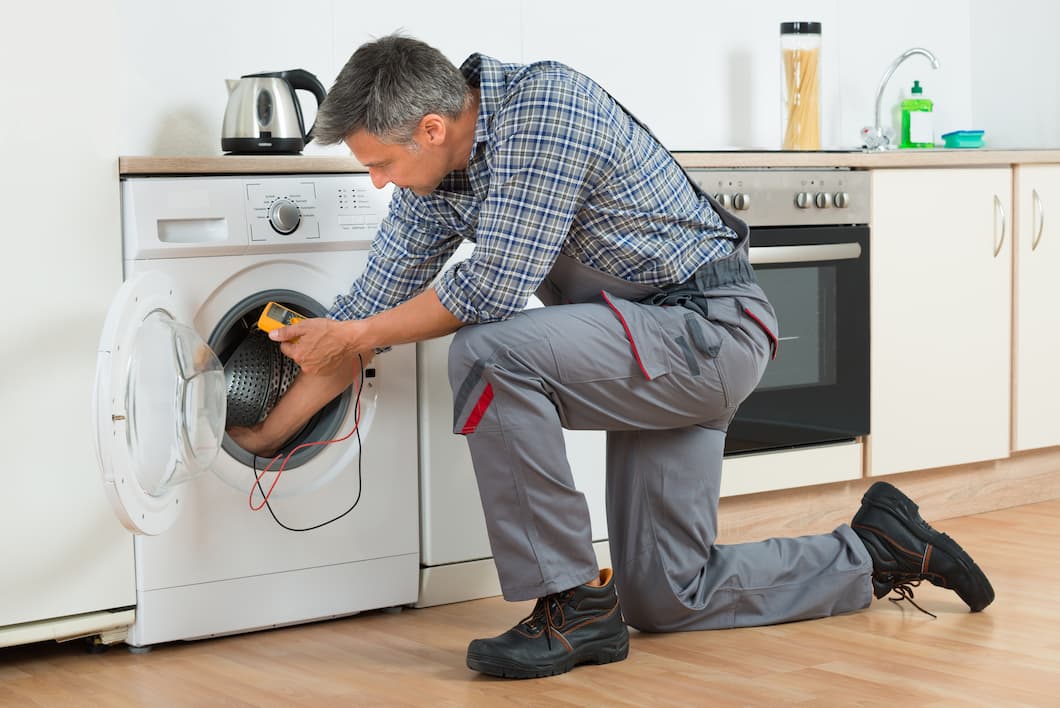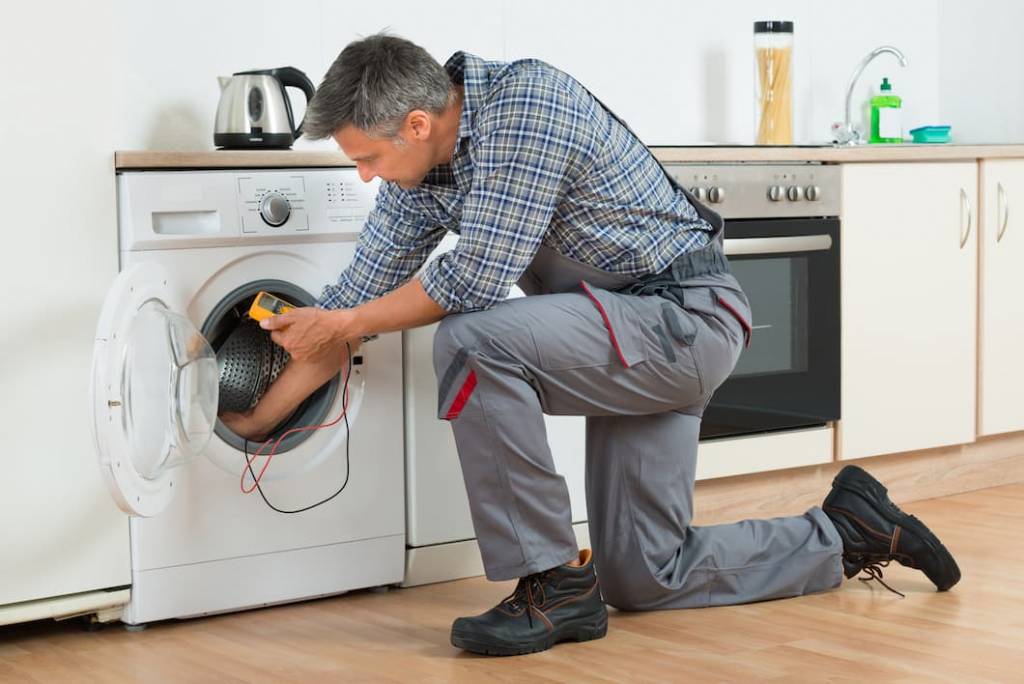 Professional KitchenAid Dryer Repair Company
RA Appliance is your go-to resource for KitchenAid dryer repair. We are proud to offer KitchenAid owners a trusted and reliable KitchenAid repair solution backed by our experienced and knowledgeable technicians. Our commitment to excellence means that each KitchenAid dryer repair job is carried out with the utmost attention to detail and quality. With more than 30 years of experience, we've seen it all—from minor KitchenAid dryer repairs to in-depth servicing and parts replacements. RA Appliance has the know-how and expertise to deliver superior service every time.
You may facing below dryer problems:
Call our professional KitchenAid dryer repair experts to help you.
Call us today for a Reliable KitchenAid Appliance Repair!
If you are in need of fast KitchenAid appliance repairs, RA Appliance is the perfect solution. Our experienced team of technicians have been providing reliable repair services for household appliances for over many years, and specialize in KitchenAid products. We know that when it comes to your appliances, time is of the essence and so we make sure all repairs are completed as efficiently and quickly as possible. All components needed are sourced from leading suppliers around the world to ensure the highest quality parts and service. Whether you need a dryer or dishwasher repaired, trust RA Appliance for a top-notch job every time.
Schedule your appointment with our experts today! or Call us at 1-833-619-1636.