Call 647-477-0799 For Same-day Electric and Gas Repair in Angus! We're available for all appliance Installation, Maintenance, and Repair services today!
Appliances are made and purposed to make our lives easier. Whether at home or office, you can agree that your life would be less comfortable if you didn't have that microwave to warm your food or the fridge/freezer to preserve your drinks and leftovers.
However, appliances are not built to last forever or serve you flawlessly without glitches and hiccups at least once or twice in their lifetime. Even the best appliances from renowned brands like Samsung malfunction, and it's normal. The good news is that you can get a quick fix for most appliance issues from the best appliance repairmen in Angus.
RA Appliance Repair Company offers reliable appliance installation, maintenance, and repair services to all Angus residential and commercial appliance owners. We offer same-day and emergency appliance repair services in Angus and its surroundings at no extra cost. It'll be a smart choice to have our phone numbers 647-477-0799 on your speed dial to contact us anytime at your convenience.
Professional Appliance Services We Offer in Angus
With over 10 years of experience servicing thousands of home appliances in Ontario and the GTA, you'll be certain that your issue will be fixed in just a single visit. We have a highly-skilled team of appliance repair technicians equipped with modern repair tools and equipment to fix and install high-end spare parts on your appliance.
We've worked on hundreds of appliance repair projects, some even involving repairing multiple appliances in a homestead or workplace. So, if you have several appliances misbehaving simultaneously, we can fix them all in a single visit. Our team is on standby to attend to your appliance issues within 24 hours or according to your availability.
We put the safety of our clients, property, and employees at the tip-top. That's why we ray out a repair-plan upfront and establish strong safety measures while working on your appliance repair, maintenance, or installation project.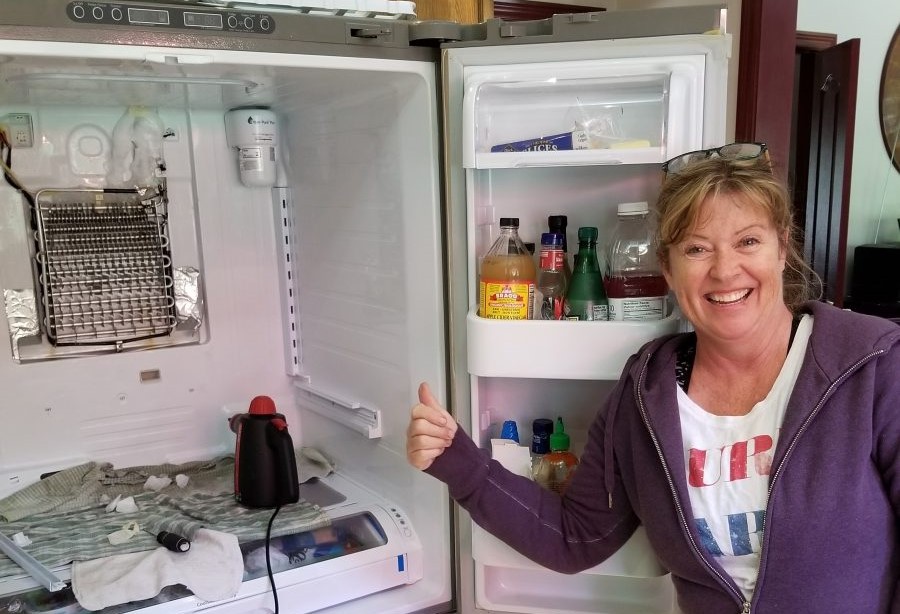 Refrigerator Repair in Angus
Do you like your drinks ice-cold and your ice-cream hard, but you can't get either because your fridge or freezer can't do its job right? Do the ice cubes thaw immediately they are out of the freezer? Do you hear strange buzzing sounds from your refrigerator? Call (647) 477-0799 for a quick fix because your fridge/freezer is faulty or is about to be. If you don't want to ruin your upcoming family weekend, take action now and request a professional fridge repairman in Angus here.
We've experience fixing the above fridge issues and other common problems that include:
Ice maker isn't making any ice
The fridge light is not turning on
Fridge Freezer Not Working But Light On
Freezer not cold enough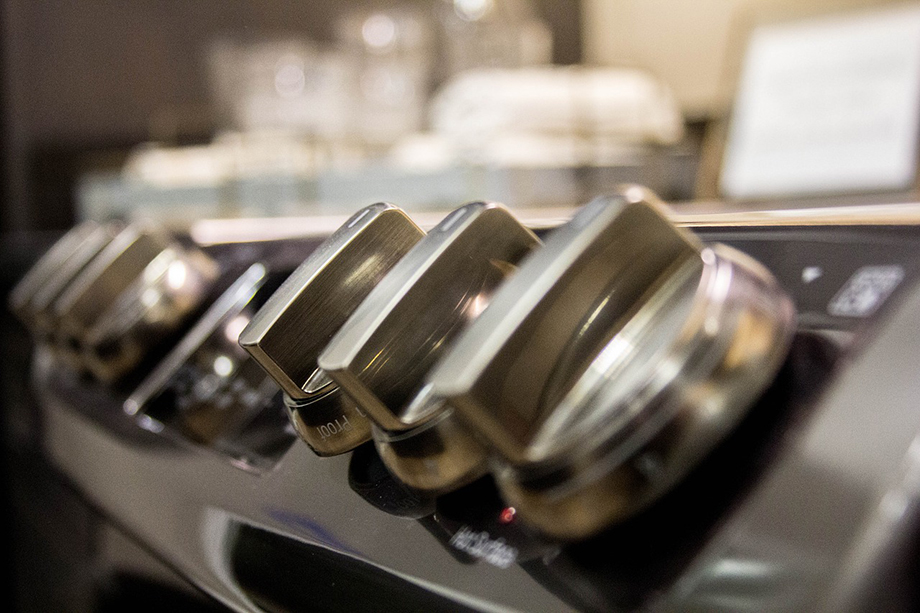 Stove, Range, and Oven Repair in Angus
There's no quicker way to cook your food than to use your Range stove or oven. But if your stove is overheating, not turning on, or the range burner won't ignite, it's most likely you're having a hard time preparing even a single meal. It's important to know that a malfunctioning cooking appliance like a stove, oven, or range can be of risk to your entire family. Fire might break out and harm someone, or you might get electrocuted when trying to repair power issues yourself.
It's therefore important to call a professional repairman to sort out the issues you can't troubleshoot safely. We've helped thousands of homes and businesses with defective cooking appliances in Angus. Call (647) 477-0799 now to fix an appointment with a professional technician at your convenience.
We fix all Range stove and Oven issues, including:
Range, stove, or oven won't turn on
The self-cleaning mode won't work
Range, stove, or oven displaying error codes
Dishwasher Repair in Angus
Is your dishwasher failing to turn on or complete a cleaning cycle? Don't panic! You still have a chance to do your dishes on time to complete your housekeeping routine successfully if you contact us now to repair it immediately. We've encountered most dishwasher issues that you can ever think of. With over 10 years of experience repairing dishwashers in Angus, ON, and the GTA, we can assure you that your 'big' issue is just another common issue we've sorted in just a single visit.
Call us now for any Dishwasher malfunction, including:
Dishwasher is not turning on/off
Dishwasher soap dispenser doesn't work
Dishwasher lights flashing
Dishwasher door does not latch
Washing Machine Repair in Angus
To avoid piling up laundry and making your space look untidy, an appliance as important as a washing machine needs to be usable at any time. However, it comes a time when you wake up to a dud washing machine, and this might ruin your entire day's schedule if you don't take quick action.
If your washing machine is not turning on, fails to spin, or has any other issue listed below, you can call us to fix it on a single visit.
Common washing machine issues we fix include:
Washer drum won't spin
Washer won't drain
Washer is noisy
Washer Tub leaking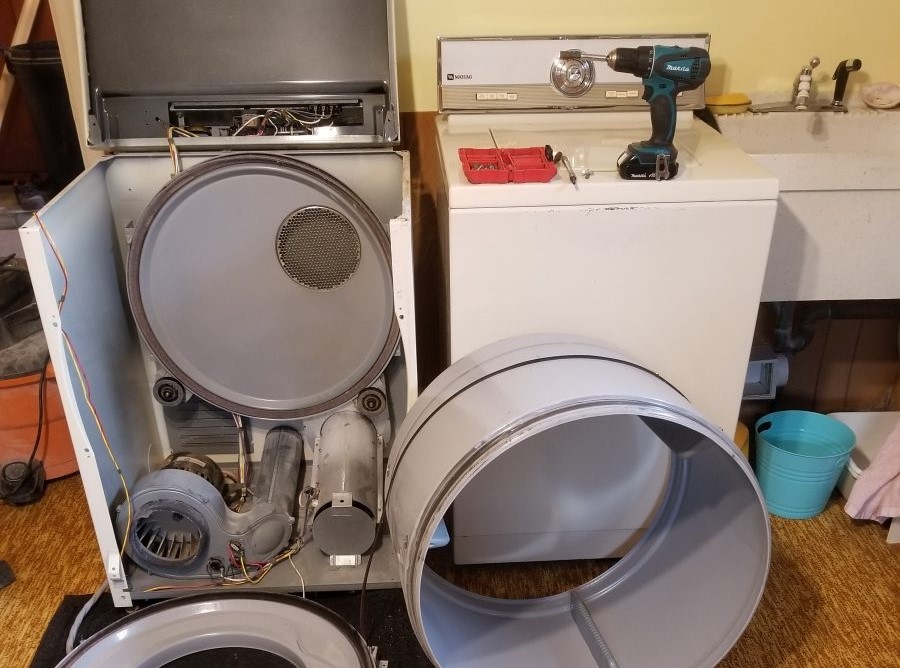 Dryer Repair in Angus
Is your dryer not drying your laundry properly? Or is it not draining? Dryer malfunctions can rob you of your precious time trying to repair them and still fail to work. That's why we recommend asking for professional assistance once the problem occurs to avoid doing more damage than help. Our technicians are experts in matters to do with dryer malfunctions, installation, and maintenance.
For more help on any issue, including the ones listed below, Call (647) 477-0799 for an emergency fix at your convenience.
Dryer Shuts off in the middle of the cycle
Dryer doesn't heat up
Dryer Displays errors
Dryer doesn't run/turn on
Gas Appliance Repair in Angus
It's our due diligence and responsibility to our esteem customers to acquire the necessary licensing and authorization to service your gas and propane appliances. That's why we've raised our safety and quality standards enough to be accredited by the TSSA. We're fully certified to service all gas appliances of any brand and vintage.