Need your Electric or gas appliance fixed within the hour? Call: (647) 477-0799
Domestic and commercial gas or electric appliances offer great convenience to their owners. The fridge preserves food in a healthy state for longer periods, the dishwashers and washers do the cleaning while you're sited and relaxed, the oven grills your chicken in minutes, and so forth. The appliances are beneficial for your health, savings, and overall comfort. It would be difficult for us to run our days as usual without functional appliances. That's why when they stop working; you need an expeditious appliance repair expert in Bolton to fix your appliance on the same day.
RA Appliance Repair is not limited on the types of appliances we can repair. We have over a decade of experience repairing kitchen appliances and laundry appliances, no matter the power source, gas, or electricity.
Call us now to save time and money when we get your appliance fixed within an hour at an affordable price. We'll get at the bottom of your appliance malfunctions and offer a permanent solution before you know it.
Looking for a trusted professional appliance repairman in Bolton? Look no further than RA Appliance Repair Bolton. We'll get your broken appliance back up and running in no time! Do you want your dud washing machine repaired on the weekend, late evenings, or even during the weekend? We got you covered! Our repair team is flexible enough to work around your schedule and availability and is not limited by time or season to serve you!
We're proud of our work, and we own up to it. That's why all our appliance repairs are fully covered by a guarantee and warranty of not less than 6 months. Call (647) 477-0799 Bolton's repairman of choice to enjoy quality appliance repair services the first time and every time you need us!
Appliance Repair Services We Offer in Bolton
RA Appliance CA in Bolton specializes in all white good repairs for all appliances, gas or electric. From Samsung refrigerators to LG washing machines, we repair all domestic and commercial appliances' models, brands, and makes.
We're fully prepared for any emergency appliance repair need in Bolton 24/7, 365 days a year. Our repair technicians are highly trained and outfitted with modern tools & equipment and the latest technical updates to fix your appliance with modern-day solutions. We've nurtured fruitful relationships with common brand manufacturers to directly source spare parts so that no extra costs will run down to our customers.
Whenever you request appliance repair, installation, or maintenance service in Bolton, we have local appliance experts to work on your issue the same day. We do this to grow the Bolton community and provide Bolton residents with professional repairmen who understand what they need and deliver in a Bolton way.
We're authorized by over 70 brands to service their appliances in Bolton and the surrounding areas. These brands include LG, Samsung, Sub Zero, Wolf, Amana, BOSCH, Miele, Frigidaire, KitchenAid, Thermador, Viking, JENN-AIR, Kenmore, Faber, Whirlpool, and many more. Call (647) 477-0799 to get a free estimate and have your appliance repaired on the same day.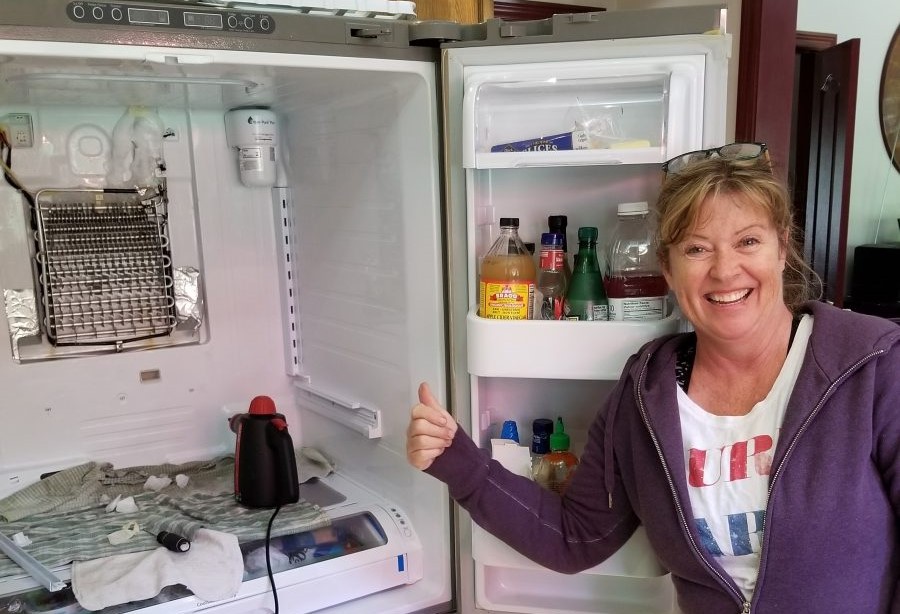 Fridge Repair Bolton
Refrigerators are sensitive appliances, and they need proper care and maintenance to maintain their efficiency and functionality. However, due to inevitable wear and tear, your fridge might start acting up at some point in its lifetime, no matter how well you took care of it. When this happens, you need a professional fridge repair technician in Bolton to diagnose and get it up and running in no time.
Call us at (647) 477-0799 to book a professional or schedule a service appointment online.
Our engineers can work on all common fridge issues, including:
Fridge displaying error codes
Fridge light not working
Fridge leaking water on the floor
Fridge is not defrosting properly
You can count on us to work on all types of fridges in Bolton, including:
Compact refrigerators
Top freezer refrigerators
Side-by-side refrigerators
Freezerless refrigerators
Bottom freezer refrigerators
Built-in refrigerators
Stove & Oven Repair Bolton
If your cooking appliances are threatening to retire soon, you should take measures and get them repaired as soon as possible. Top-quality ovens, ranges, and stoves can perform optimally with little or no maintenance. This is why they are usually taken for granted. However, when they suddenly stop working, it's easy for you to panic. This is the time to call (647) 477-0799 RA Appliance Repair to fix your cooking appliance in just a single visit. We sort all oven, stove, and range issues, including:
Burners won't ignite
Faulty timer function
Self-cleaning mood won't work
Strange noises
Heating/Overheating problems
Our technicians can be able to replace any part of your gas or electric cooking appliance, including:
Dials
Ignition wires
Burners
Gaskets
Thermostats, etc.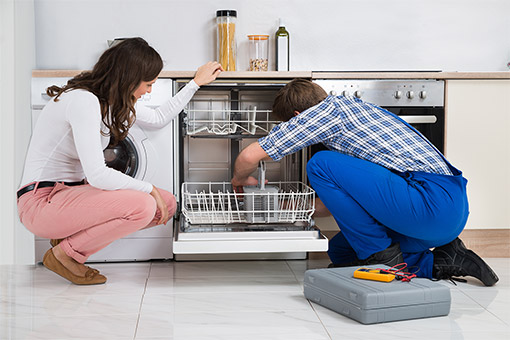 Dishwasher Repair Bolton
Has your dishwasher stopped working? Did you just open it, and it really smells? Or did you just notice that the dishes are coming out with food residue and crumbs? Get your dishes done on time for the next meal by calling Bolton's best dishwasher repairman at (647) 477-0799
Our repair engineers can fix all common dishwasher problems, including:
Dishwasher won't drain
Dishwasher won't start
Dishwasher cycle selector won't work
Dishwasher self-cleaning mode won't work
Dishwasher making unusual noises
Dishwasher is leaking
Cloudy glassware
Our repair technicians can service all types of dishwashers, including:
Drawer Dishwashers
Built-in Dishwashers
Integrated Dishwashers
Portable Dishwashers
Countertop Dishwasher
Washing Machine Repair Bolton
Let's get your faulty washing machine repaired to clean your clothes on time. Our technicians have a wealth of experience repairing more than 70 washing machine brands in Bolton. We've encountered numerous issues with washers and have come up with permanent solutions. Some of the common washer problems we can fix include:
Washer not draining
Washer not completing a cleaning cycle
Washer leaking
Washer door or lid won't open/close properly
We can service any type of washing machine, including:
Automatic and Semi-automatic top-loading washers
Stackable front-loading washing machine
Washer and Dryer combo front-loading machine
Portable/Compact washing machine
Integrated washing machine
Call (647) 477-0799 to get your washer fixed and be ready for the next appliance repair routine.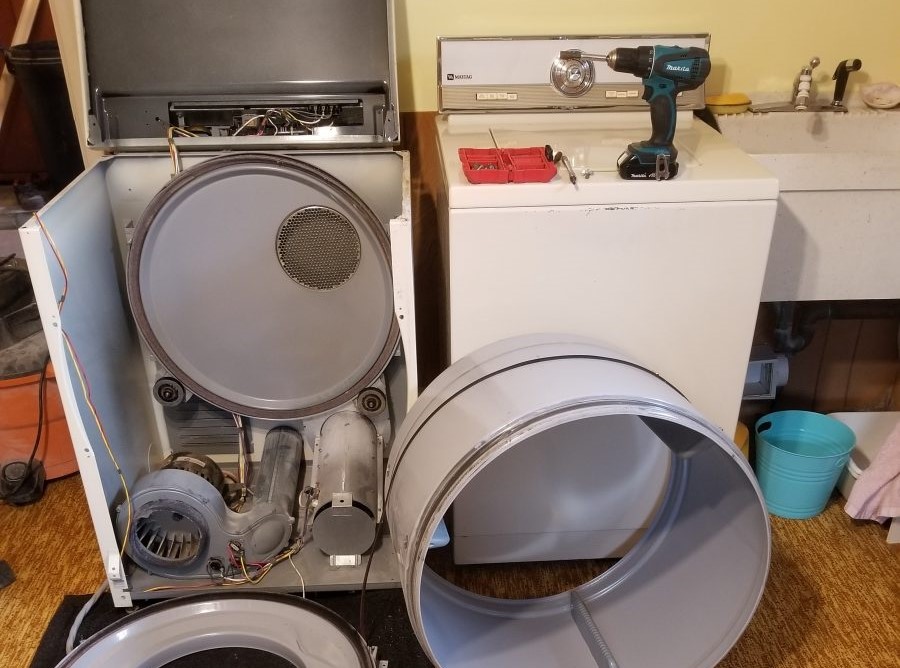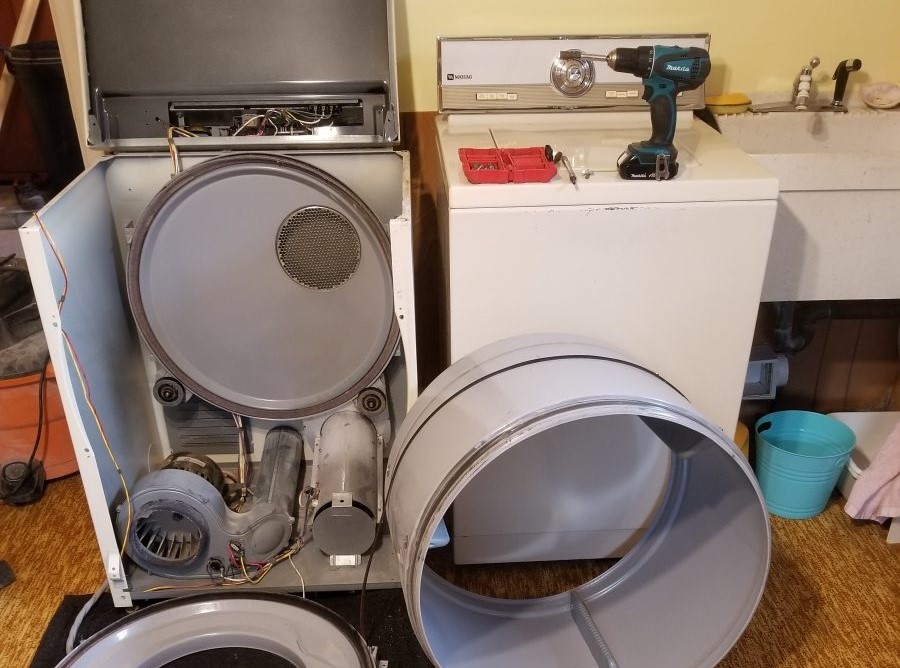 Dryer Repair Bolton
Our team of dryer repair technicians can diagnose and repair issues for numerous brands. We are authorized to operate in Bolton and its surroundings, offering same-day repair solutions at an affordable price. Call us at (647) 477-0799 if you notice any anomalies with your dryer. Common issues we fix include:
Dryer doesn't run
Thermal fuse is toast
A faulty heating element
Dryer won't tumble
Dryer smells like burning
Gas Appliance Repair Bolton
We're TSSA certified to offer appliance repair service solutions on all gas and propane appliances for the home or commercial use. Our technicians have also acquired all the minimum requirements and skills needed to operate on gas appliances. We prioritize our customer's safety, and therefore no harm ever occurs during servicing or repairs on your gas appliances.
Common gas and propane appliance issues we fix include:
Burners won't heat or ignite
Igniter malfunction
Noisy burner flames
Gas leaking
Contact us For a Reliable Appliance Repair in Bolton
Contact us today to get the professional repair, installation, and maintenance services on all household appliances in Bolton.