To help you make a good choice, here are a few points to consider before you dial for appliance repair service in Toronto. This is how RA Appliance stands out:
Technical expertise
The home appliance industry is constantly advancing with new technological innovations. It is very important that your appliance repair service is regularly updated on the latest technology to cope with the changes. The technicians have to be continually trained to handle repair and maintenance tasks for ever changing appliances from common brands like Maytag and GE.
Availability of specialized services
With the wide variety of home appliances you are using, each type requires specialized attention. Refrigeration repair needs a different skills set than working on gas equipment such as dryers or stoves, for instance. It is vital for your safety and quality assurance that your appliance repair service provider is trained, experienced and licensed with these specialized skills.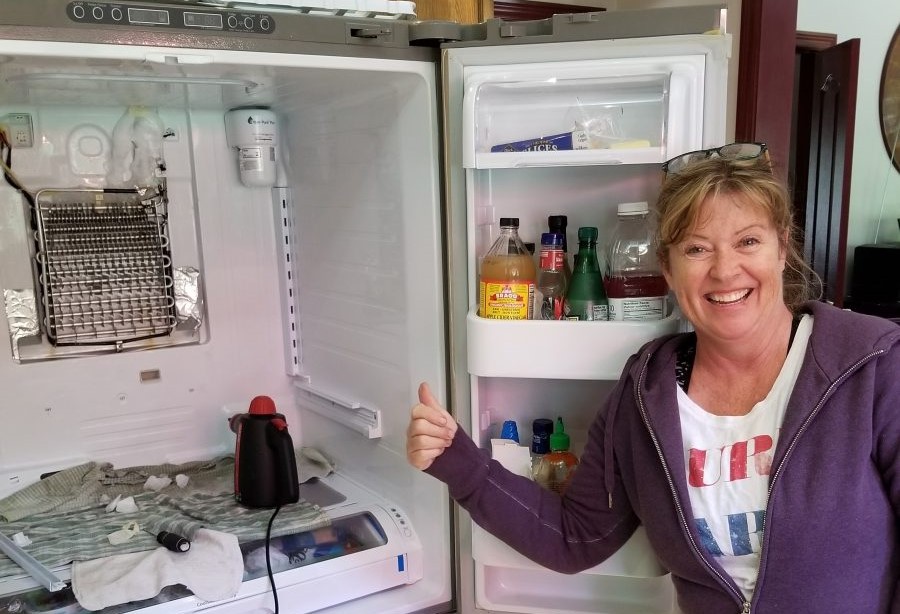 Clear service charges
Knowing how much the entire project will cost brings peace of mind. So ensure that the quote you receive is clear enough that it covers everything while providing details for the charges. Avoid companies who do not know how much the job will cost or will not provide an accurate estimate and clear rates. This will ensure you get no surprise charges whenever you need a professional visit.
Quality new replacement parts
Some appliance breakdown may require a replacement on parts. The key to a successful repair is the quality of the new components to be installed. A reliable appliance repair service in Toronto must provide manufacturer approved and certified parts to guarantee quality replacement, as well as the qualification to work on specific makes.

If you wonder why you have to frequently call for a Toronto washing machine repair technician, you can avoid these common mistakes. If your machine is still experiencing problems and none of these apply to you, RA Appliance is just a phone call away.
Our skilled and licensed technicians are always ready to fix any issue quickly and efficiently, capable of working on any appliance from any brand with certified parts. Contact us today to learn more!
We largely rely on our household appliances in doing our daily chores. That's why when one of them breaks down, things get out of order quickly. That's when you have to urgently call in a professional appliance repair service in Toronto.

However, in a busy city like GTA there are many appliance repair companies to choose from, and there are those that lack specialized skills and technical expertise that results in poor service.
Your Reliable Appliance Repair in Toronto
We offer fast and reliable appliance repair services in Toronto and can handle preventive maintenance on all of your valuable appliances at home.
One of the most common appliances that require a lot of care are washing machines. We use it for mild to heavy washing every week. We have encountered some common problems with washing machines at home. Here's what to look for:
The most common issue with washing machines is the drain and spinner. It is most often caused by a broken lid. You may contact your appliance repair shop in Toronto area to have it checked or possibly be replaced. This is a major issue because the washer will not actually be usable at all if it will not be pleased.
Another problem that the homeowners encounter is that the agitator dog is not properly spinning. In this case, you have to check if it can spin manually while your washing machine is off. If it is not turning, your clothes are just going to rinse and will not be washed properly. You can call your preferred appliance repair service in Toronto to address the problem.
The pump in washing machines is also another area that we must check from time to time. It can easily get clogged by debris, coins, buttons and similar objects. You will notice a leak coming out on the left side of your washing machine. If that is the case, you may check the pump or ask for help from your service repair center.
At RA Appliance Repair in Toronto, we are always ready and able to address minor and major repair needs at home.
Give us a call today for immediate repair services or to learn more about what we do!
RA Appliance is your reliable partner for appliance repair services in Toronto. Our highly-trained team demonstrates their expertise by bringing damaged or malfunctioning appliances back to life and extending their service lives. We can do all minor and major repairs on house appliances like refrigerators, ovens, stoves, washers, dryers, and dishwashers.
RELATED ARTICLE: How Inexperienced Repair Adds to Your Repair Bill